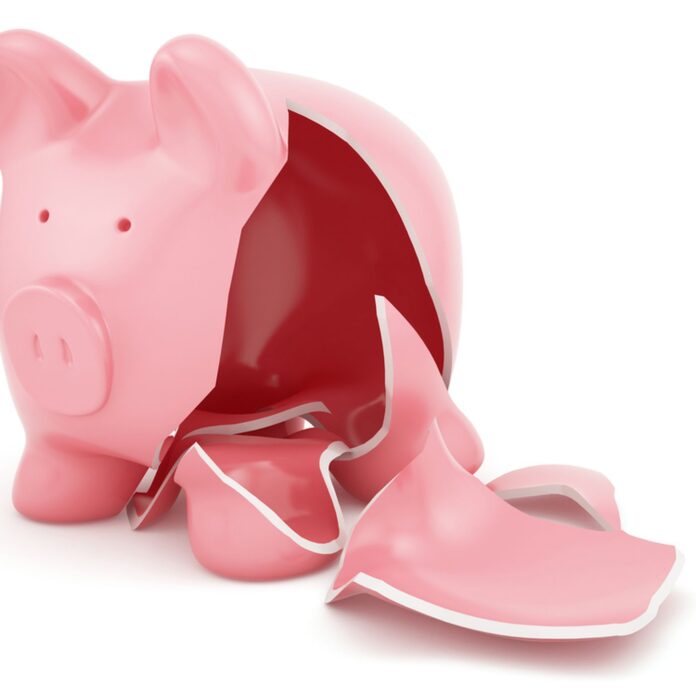 More than 20 percent of African-Americans and Hispanics are essentially left out of the American banking system. These are people who are unbanked, unable to open bank accounts because of their negative banking history. Without a bank account, it's also impossible to use other financial services like paying with credit cards, buying a house, or even taking out a payday loan.
ChexSystems which is similar to a credit reporting agency, keeps a file of info on checking account histories and banks have access to their database. If there is negative info in the system like too many insufficient fund overdrafts or unpaid bank fees, these negatives can stay on your profile for up to five years. When applying for a checking or savings account, your previous banking issues will catch up to you. There are, however, steps you can take when you've been denied banking privileges.
First you should investigate why you have been deemed as someone with a flawed banking history. Check out your ChexSystems report that can be accessed at their website ChekSystems.com. You are allowed one free copy of the report every year. The report will detail which banking institutions have reported negative info about your previous banking habits.
If any monies are owed to a bank, you will have to settle the debt by negotiating a repayment or refuting info if there are inaccuracies. Correcting or settling former banking issues may take months or even years so you might want to consider other bank account options.
Chime offers online savings and checking accounts. There are no hidden monthly service fees and opening an account is free. You might incur an ATM usage fee for an out-of-network transaction. Here's a plus, you can get paid two days earlier if you have direct deposit. Opening an account with Chime requires no credit check and you'll have access to a Chime Visa Debit Card, a Spending Account and an optional savings when you become a customer.
Bluebird from American Express is like a checking account, you can have direct deposit, use online bill pay, and write checks. It will also give family members like your children, limited access to your account via sub-accounts if you so desire. There are zero monthly maintenance fees, annual fees and no fees to add cash to your card when done so at Walmart (or by Direct Deposit).  If you upload cash at a non-Walmart location, the cost is $3.95.
Prepaid cards like Netspend Visa offers its customers a variety of plusses. You can use Netspend Direct Deposit to get paid two days faster without the late fees or interest charged because this isn't a credit card. During tax season, you can get your refund deposited directly onto your Netspend® Visa® Prepaid Card.  And, there's a mobile app that will help you manage your account and receive text messages and alerts.
Secured credit cards will help you rebuild credit so that banking institutions will open their doors for you once again. These cards typically have a low credit limit and high interest rate. If you, however, use the card to pay your bills off each month, the interest rates won't be a problem. The Capital One Secured MasterCard has a minimum deposit of either $49, $99 or $200 and afterwards, the card acts like a regular credit card with the low limit. There is no annual fee for the card. If you stay the course with your bill paying, the company may kick your card up a notch to an unsecured credit card with a rewards program and higher credit limit.
Second chance checking is another stripped-down alternative checking account that you might want to consider as they typically come with fewer features and lower spending limits to help rebuild your banking record. Second chance checking accounts usually have monthly fees that can't be waived, and they often carry more requirements than standard checking accounts, such as setting up direct deposit or completing a money management class. You also typically can't enroll in an overdraft program. Despite their limitations, second chance checking accounts often beat alternatives, such as prepaid debit cards or check-cashing services.
Some banks that offer second chance checking accounts don't even check your ChexSystems file. Others will require any outstanding balances from old banks (reported in your ChexSystems file) to be paid off before you can get a second chance account. Here's a major plus, if you can avoid negative balances or fees, many second chance checking accounts will let you upgrade to regular checking within six months to a year. Check all fees and requirements before applying. Most major banks don't offer second chance checking, but many community banks and credit unions have them under various names, such as Opportunity Checking and Fresh Start Checking.
Here are a few banking institutions that offer second chance checking:
Green Dot Bank (account name: GoBank, available online and at Walmart stores).
Radius Bank (account name: Essential Checking, available online).
Wells Fargo (account name: Opportunity Checking, available in 39 states and Washington, D.C.).