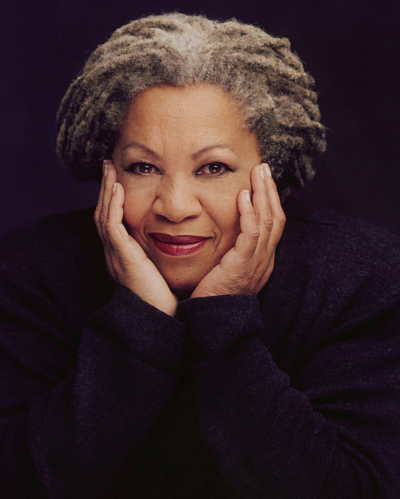 "Morrison has always had an exhaustive and generous understanding of the complexity of community, and the voices of the town are unfailingly heard and accounted for; many of her novels have begun and ended with them," said novelist Rosellen Brown in the October 1987 Nation magazine.

One of our most celebrated authors, Toni Morrison, 88, laid down her pen on August 5, 2019 and quietly passed away following a short illness; a great literary voice has been silenced.
As the first African American American woman to receive the Nobel Prize for Literature, Morrison's novels zeroed-in on the Black woman's experience in a biased society as she searched for cultural identity. Morrison's formula for success was her use of fantasy along with mythic elements and brutally realistic depictions of class conflict and racial gender. Among Morrison's most celebrated literary works are The Bluest Eye, Sula, Song of Solomon, Beloved, Jazz, Love and A Mercy. Morrison earned a plethora of book-world accolades, honorary university degrees, and was also awarded the Presidential Medal of Freedom in 2012.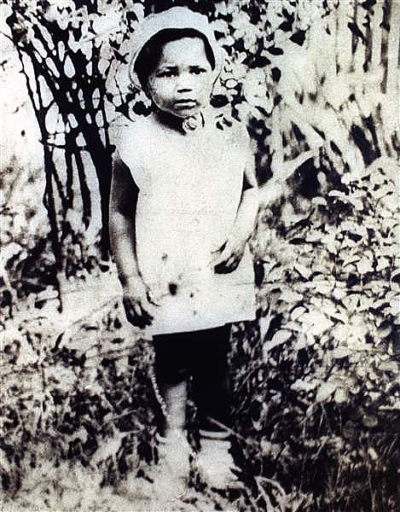 Here are 13 things to know about one of our greatest literary geniuses, Toni Morrison:
Toni Morrison was born Chloe Anthony Wofford on February 18, 1931 in Lorain, Ohio; she was the second oldest of four children. She got the nickname "Toni" in school (from her saint's name, Anthony), and Morrison was the last name of her ex-husband. She once stated during an interview with New York Magazine,  "People who call me Chloe are the people who know me best," she says. "Chloe writes the books." Toni Morrison does the tours, the interviews, the "legacy and all of that." 
Morrison told The Guardian that when she was in her early teens, she got a job as a domestic in a white family's house. Morrison's white employer yelled at her for being useless at the job. "I was so stupid, I'd never had a vacuum cleaner, my mother used a mop! And she had a very elaborate stove, which I didn't know how to use." At the time, she says, she took it very personally and ran home in distress. Her mother told her to quit, but she wanted the two dollars a week. Her father gave her a long, stern lecture that has stayed with Morrison all her life. "He said, 'Go to work, get your money and come home. You don't live there.'"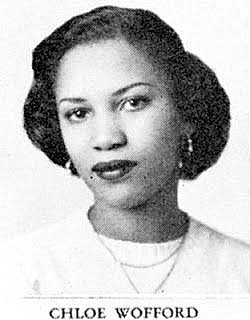 Morrison never liked the 70's slogan "Black is Beautiful,"  she felt it was superficial, simplistic and palliative.
The educator, who lived in the village of Grand View-on-Hudson, about 25 miles north of Manhattan, loved acquiring property because of the many evictions she and her family had endured during her childhood. She once lived in a boathouse but it burned down to the ground in 1993 just a few months after she was awarded the Nobel Prize. One of her sons, Slade was in the home and thankfully, managed to escape the ravaging fire that had begun when an errant cinder leaped out of the fireplace. She lost all of her treasured family memorabilia in the fire.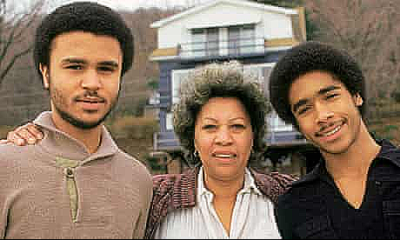 When Morrison's youngest son, Slade, passed away at age 45 in 2010 of pancreatic cancer, she said at the time that her grief weighed her down to such an extent that she developed a kind of writer's block. In a 2012 interview with the Telegraph, Morrison explained how she felt about her son's passing:
"People speak to me about my son – 'I'm so sorry for you' – but no one says, 'I loved him so much.' I was busy in grief, which I don't expect to stop. Suddenly realising that the last thing my son would want was for me to be very self-involved and narcissistic and self-stroking. It stopped me from writing. Which doesn't mean you stop feeling the absence. It was being willing to think about it in a way that was not self-serving."
Toni Morrison was only married once. In 1958, she married Jamaican architect Harold Morrison when they were students at Howard University. The union lasted six years and produced two sons, Slade and Harold. The pair went their separate ways when Morrison was pregnant with Slade. Morrison's reason for the split, she thought she failed to conform to what her husband thought a wife should be. In the end, she did not see divorce as a life-changing event.
The iconic author did not publish her first novel, The Bluest Eyes, until age 39.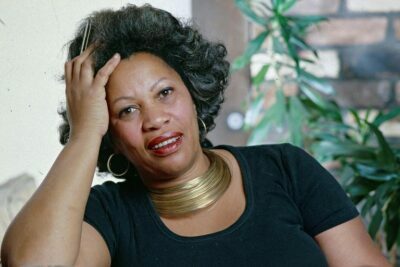 Morrison's longtime friend Claudia Brodsky told The New York Times that her friend resisted, even resented any tendency to marginalize her work as that of a woman's writer or an African American writer. "She was writing for all people at all times," said Brodsky.
One of this country's greatest novelists had once considered a life as a dancer, but authors Jane Austen, Leo Tolstoy, Fyodor Dostoevsky and Richard Wright changed her mind.
"The Bluest Eye," initially rejected by two publishers, is the story of Pecola Breedlove, who sees herself as ugly for not being white.
From 1989 until her retirement in 2006, Morrison held a prestigious post at Princeton University, where she created the Princeton Atelier, which brought worthy students together with prominent writers and artists. In 2017, Princeton dedicated a building (Morrison Hall) in her honor. Her papers remain part of Princeton's permanent collection.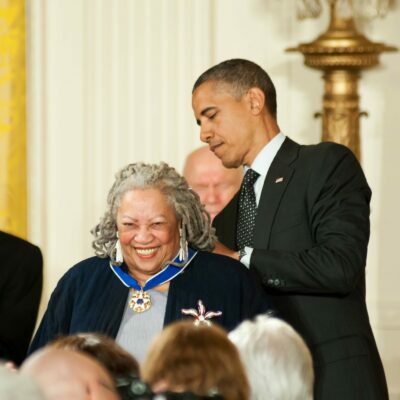 It is known that Morrison was named by President Barack Obama a 2012 recipient of the Presidential Medal of Freedom. The honor is actually the highest civilian award in the United States.
Chloe Anthony Wofford was a bookworm, a baker of delicious cakes, and lastly, a devoted family woman.