When my managing editor, Ruth Manuel-Logan, asked me to write a piece on Prince Rogers Nelson, I surprisingly, became overwhelmed with emotion. This Detroit homegirl was a super fan of Prince's music long before the film, Purple Rain. Prince was so welcomed in my city; he had a devoted purple legion there before the rest of the world discovered him.  Although Prince was born in Minneapolis, he was a Detroit boy at heart, and we embraced him.  How can I express my intense love for a unparalleled musical genius I did not know personally but who touched my very soul?
My fondest memory of Prince is riding down Detroit's Woodward Ave. with my bestie, Millie Simms. She owned a spanking new 1984 champagne colored Pontiac Firebird. We would drive around town with the windows rolled down while blasting from her car's cassette deck Prince's, When You Were Mine…
When you were mine
I gave you all of my money
Time after time
You done me wrong
It was just like a dream
You let all my friends come over and meet
And you were so strange
You didn't have the decency to change the sheets
Oh girl, when you were mine
I used to let you wear all my clothes
You were so fine (so fine)
Maybe that's the reason
That it hurt me so
I know (I know)
That you're going with another guy
I don't care (don't care)
Cuz I love you, baby, that's no lie
I love you more than I did
When you were mine
My earliest introduction to his music was through the local radio station, WJLB.  The station had an incredible DJ who went by the name of  "The Electrifying Mojo," he would play the records of oftentimes, unknown musical talents whom he felt had the potential to make their mark in the industry.  I credit Mojo with putting Prince on the Motor City musical map!  The purely talented performer began making a buzz in Detroit with music that featured profound musical sophistication and harmonic complexity, not to mention, lyrics that were sexually charged.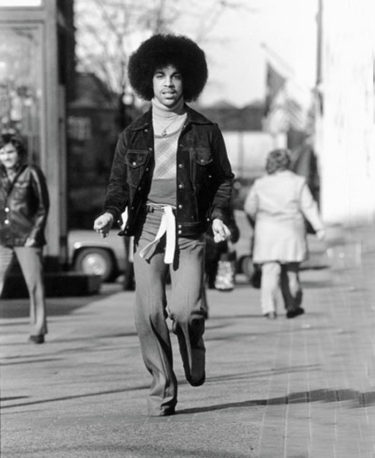 Prince was born in Minneapolis on June 7, 1958 to African American parents–Mattie Dellaana, and John Lewis Nelson. John was a plastic molder by day and by night, a jazz musician/songwriter. Mattie was a jazz singer. He had one younger sibling Tyka Nelson and half-brothers, John Lewis Nelson and Alfred Nelson. The Nelsons, who maintained a volatile relationship, divorced when Prince was age 10.
Mattie remarried, and Prince had a tumultuous relationship with his stepfather.  Prince eventually went to live with his dad who wound up kicking him out at age 12 when he discovered him in bed with a girl. 'I sat crying at the phone booth for two hours', he told Rolling Stone in a 1985 interview. 'That's the last time I cried.'  Prince found solace in a schoolmate's basement, where he could practice his music on the piano and perfect his sexual prowess with girls.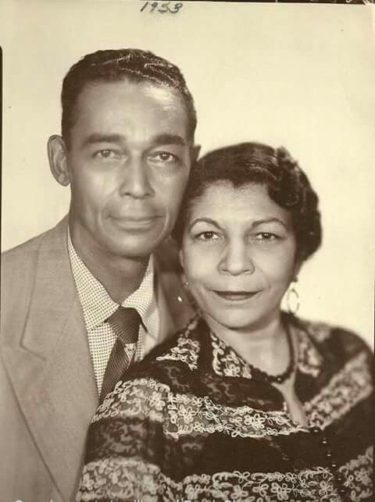 High school was not the best of times for Prince because he was constantly bullied because of his diminutive size. He excelled at sports and very competitive in ping-pong and basketball despite his  5'2" stature when fully grown. It was there that he met future fellow bandmembers Andre Cymone, and Jimmy Jam.
John gave Prince his first guitar, and in 1975 he joined a band called 94 East.  A year later, Prince produced his first demo tape which led to a contract with Warner Bros. Records. He released a debut album, For You, in 1978 which was also the name of his first hit single.  All of the album's tracks were produced, composed and performed by Prince. He reportedly played all 27 instruments on the album as well.
In 1979, Prince created a band that came to be known as The Revolution with members Andre Cymone, Dez Dickerson, Doctor Fink, and Bobby Z.  Prince's second album appropriately titled, Prince, contained the iconic hits, Why You Wanna Treat Me So Bad, and I Wanna Be Your Lover.  Prince, without a doubt, wrote his very own gender rules!  He was pretty and unabashedly strutted his macho and lady-like style.  The man had folks speculating about his sexuality, and he could care less that his gender defiance fueled gossip that he was perhaps gay or bisexual.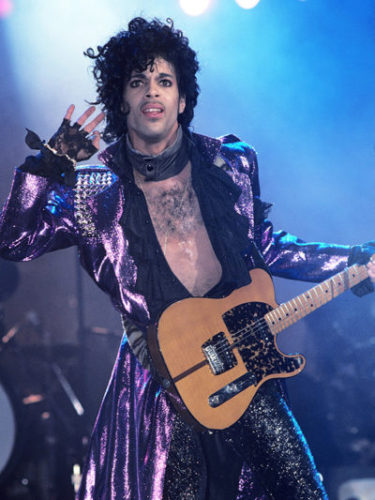 In 1981, Prince released his third album, Controversy, which is definitely one of my favorites. The album featured the cut,  Sexuality, and the erotic, Do Me Baby. In 1982, the album, 1999,  was the first album to feature his band The Revolution. The first time I saw him was during the 1999 tour at Detroit's Joe Louis Arena where he had seven sold out concert nights. I remember the throngs of fans who attended the concert, all wearing purple, Prince's favorite color because it made him feel regal.  The concert attendees were singing the lyrics to his songs, while at the same time, entranced by his high-energy stage presence, black kohl-lined eyes, long leather coat, and thigh high leather boots.  Prince gave his all on stage and his audiences were ready to accept anything.
He formed another group, The Time, with homeboy Morris Day that included the dynamic producing duo, Jimmy Jam, and Terry Lewis. It was in 1984 that Prince starred in the loosely autobiographical film, Purple Rain that catapulted his career globally. The film became an instant cult classic and its soundtrack had a meteoric rise to the top of the charts selling over 13 million copies. He also won an Academy Award for best original song score. The album is ranked number 72 on Rolling Stone's "500 Greatest Albums of All Time."
Over the next few decades, Prince's monumental career included both highs and lows. He battled with Warner Bros. Records, and this resulted in acts of rebellion on his part like using a symbol as his name which confused many fans. He also wrote "slave" on his cheek indicating that he was a mere servant for his record company. In 1996, Prince released his final album for Warner Bros. Records, and in 2000, he went back to using his name, Prince.
During Prince's illustrious career he was inducted into The Rock and Roll Hall of Fame, won eight Grammy Awards, a Golden Globe, and an Oscar. Prince's legendary headlining half time performance during a  Super Bowl XLI in 2007 is considered one of the best in Superbowl history.  Prince's signature song, Purple Rain, which was performed during a downpour and is still a never-to-be-forgotten event!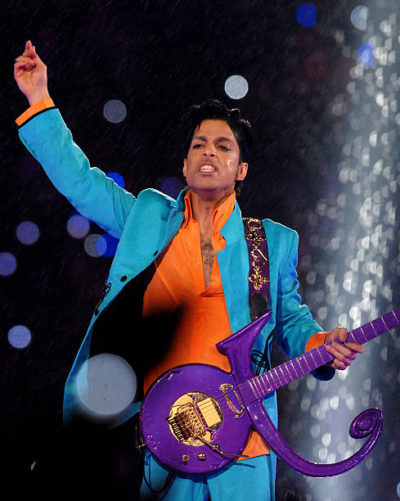 Over the years, Prince had been romantically linked to celebrities such as Madonna, Kim Basinger, and Carmen Electra. In 1996, he married Mayte Garcia; sadly, they had a son who died after a week from  Pfeiffer Syndrome complications. The marriage ended in divorce in 2000.  In 2001, he married Manuela Testolini and in 2006, they divorced.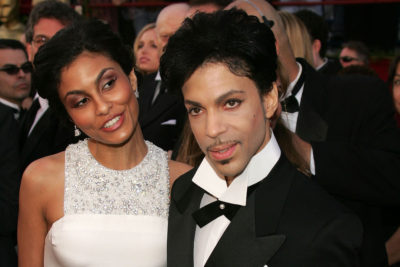 All of the rigorous dancing in high heels over the years had apparently taken its toll on Prince who suffered from major hip damage. It was rumored that he needed major hip replacement surgery, but refused to have it done. The fateful decision would lead him into a deadly addiction with painkillers. On April 21, 2016 at the age of 57, Prince was found unresponsive in an elevator at his Paisley Park home, he later died at a hospital. Prince's untimely passing shocked the world over. Folks were at a loss for words and had difficulty processing, digesting and accepting Prince's death.
When I heard the news of Prince's passing, I felt numb for weeks on end….  On the final toxicology report, it was determined that Prince had died from an "exceedingly high amount of Fentanyl in his body." How he acquired the drug was never established.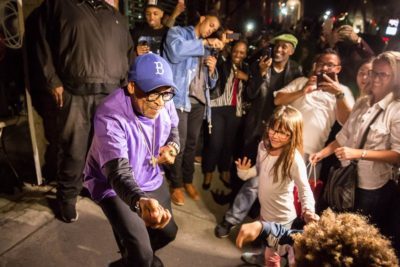 I remember vividly the day Prince died.  Filmmaker and diehard Prince fan, Spike Lee, threw an impromptu Prince memorial celebration a few blocks from my Brooklyn apartment. Thousands of Prince fans came together to pay homage to the musical icon.  Many Prince fans cried, as they sang the lyrics to all of his songs played by a DJ. All races, both young and old were visibly shocked by the performer's sudden death. The final song played that night was Purple Rain; the entire crowd sang the song's lyrics with hands raised, a few folks were holding candles.  It is a moment in time, I will never forget. Lee hosts a yearly event in his beloved borough of Brooklyn to celebrate the "Purple One's" birthday.
I have been present at every single celebration.  My all-time favorite Prince song is Adore; I think it is one of the most beautiful songs ever written.  Prince Rogers Nelson, I will always truly ADORE you.