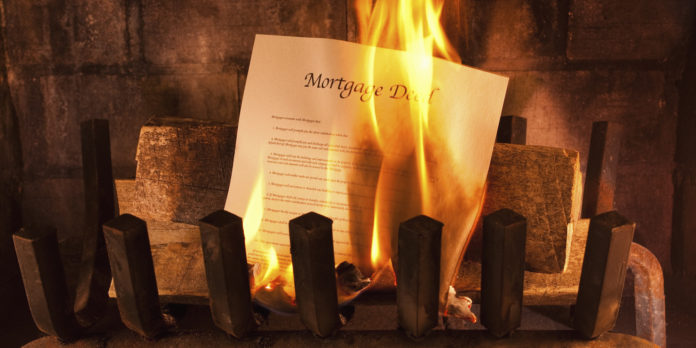 Many of us are at the stage of the game where we can afford to make that last payment on a mortgage and glad to get this bill off our plates! Wait a minute!  There are a few things you need to know before paying off your mortgage.
If you are paying off the mortgage before term by making an extra payment, you can't just send the lender a check, even if you know exactly what the payoff amount is. Lenders have procedural rules about payoffs and you must follow them.
I am reminded of someone who called her lender to find her balance, calculated interest through the day of payoff, and sent the lender a check. When she examined her account on the internet some days later, however, the payment had not been credited. So she called again.
She was told that the last payment, no matter what the amount, had to be a cashier's check or direct funds transfer; it had to be mailed to a different address; and it had to include an additional $50.00 to reimburse the lender for a payoff statement and for handling the paperwork at the county deed register office. Had the woman not called, she would have been delinquent.
The moral of this story: Before proceeding with an extra payment designed to eliminate the mortgage, call the lender to learn the drill.
You must also make sure that a satisfaction of mortgage has been filed with the county where your mortgage was registered so that it no longer appears on your property record. State laws differ and lenders are not always responsible for clearing the mortgage lien from your property. Check with the county, but if it is the lender's responsibility, give it at least 6 weeks to happen before raising a fuss. If it is your responsibility, you may have to make a special trip to the county deed register office, and perhaps pay a separate fee. If your taxes are escrowed, you must also notify the tax office or offices that henceforth tax notices should be sent to you.
Now that you don't have an escrow account anymore, you'll need to pay your homeowner's insurance going forward. Reach out to your homeowner's insurance provider and let them know that you've paid off your mortgage and you'll be making the payments going forward.
Don't forget to cancel your automatic mortgage payment for the upcoming month, so that you don't accidentally pay more than you intended.
After you have made the last payment, you should receive a "satisfaction of mortgage" from the lender, along with your note. This is all the evidence you need that your loan has been paid off. If you don't receive these documents, contact the lender, but give them a few weeks at least.
When you do get the notice, how about framing it because you're mortgage free!
Jack M.Guttentag is Professor of Finance Emeritus at the Wharton School of the University of Pennsylvania and author of The Mortgage Encyclopedia.