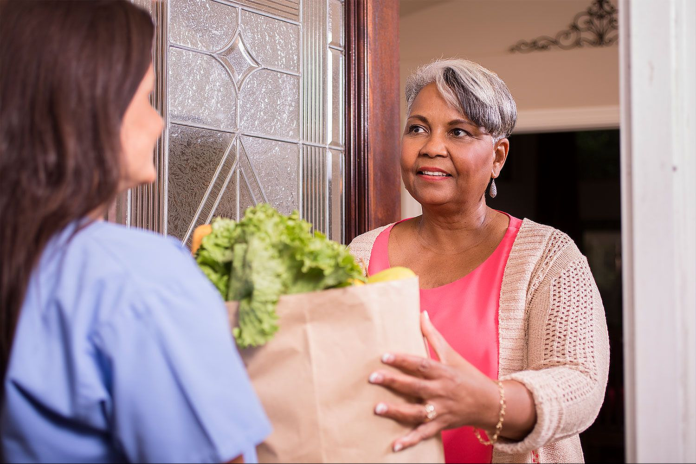 As folks age, they may need more help to live independent, peaceful and productive lives. Seniors throughout the country may need housing, utility, rent, dental, legal, or food assistance to help get them through those golden years. There are charities that offer services, oftentimes free of charge, to seniors who are in need, but many have no clue these organizations exist. Here are 7 charities across the country that will come to a senior's rescue.
Shepherd's Centers of America (SCA)



Shepherd's Centers of America has a network of more than 55 hard-working affiliate centers across the U.S. Together, they offer a continuum of enriching services to over 165,000 individuals every year, including support services such as free transportation, handy home helpers, wellness programs, friendly visits, grocery shopping, and respite care to help older adults remain living in their own homes and communities. SCA also offers an Adventures in Learning program, with nearly all of their affiliate organizations offering college-type courses and cultural enrichment workshops focused on helping older adults continue to learn, discover, and grow. In addition, there are day trips, choral groups, holiday parties, overnight getaways, dances, museum stops, intergenerational activities, and book clubs. Every week one of SCA's 55 affiliates hosts a life-changing, socially-enriching program for the older adults they serve. For more information, visit shepherdcenters.org or call 1-816-960-2022.
Meals on Wheels America (MWA)
Meals on Wheels (MWA) is a network of non-profit organizations that provide free, healthy, and nutritious food to seasoned adults who cannot make meals for themselves. With more than 5,000 community-based programs, the support provided consists of a nutritious meal, a friendly visit, and a quick safety check. For more information, visit mealsonwheelsamerica.org or call 1-888-998-6325.
Alzheimer's Foundation of America (AFA)



The Alzheimer's Foundation of America (AFA) serves seniors with Alzheimer's or other kinds of related dementias. The organization was founded in 2002 and has locations in each of the fifty states. AFA provides support, services, and education to individuals, families, and caregivers affected by the disease. AFA also has a National Memory Screening Program that provides free confidential memory screenings at sites across the country. For more information, visit alzfdn.org or call 1-866-232-8484.
Pets for the Elderly (PFE)



Pets can be a source of love and happiness for pretty much anyone—but this is particularly true for seasoned adults. Pets help promote the mental and physical well-being of the seniors interacting with them. They are also a great way for older adults to prevent feeling socially isolated, which can lead to feelings of depression and anxiety. Among other things, pet ownership can decrease stress hormones like cortisol and increase the presence of feel-good chemicals like serotonin and dopamine. Pets for the Elderly (PFE) helps pay the fees to participating animal shelters throughout the U.S. for seniors (age 60 and over) who adopt a companion dog or cat from a participating shelter – including pre-adoption veterinary exams and spay/neuter if part of the adoption fee. Currently, 53 shelters in 31 states are participating in PFE's program. For more information, visit petsfortheelderly.org or call 1-480-625-4679.
Second Wind Dreams (SWD)
Second Wind Dreams (SWD) was founded in 1997 to fulfill the wishes of seniors living in long-term care. Today, they are active in over 1000 eldercare communities. The dreams that have been fulfilled range from simple wishes to the dreams of a lifetime. Examples of fulfilled dreams include parasailing, a makeover with a photoshoot, and a trip to the World Series baseball game. During the holiday season, they give gifts and visit seniors who don't have a family. They also provide dementia training for professionals. Since its inception, SWD has fulfilled tens of thousands of wishes, and 3.4 million people in 20 countries have completed its dementia training. For more information, visit secondwind.org or call 1-678-624-0500.
Dental Lifeline Network (DLN)
Dental Lifeline Network's Donated Dental Services program provides free, comprehensive dental treatment to our country's most vulnerable people with disabilities or who are elderly or medically fragile. These are people who cannot afford necessary treatment and cannot get public aid. The program operates through a volunteer network of 15,000 dentists and 3,400 dental labs across the United States. Since its inception in 1985, our DDS program has surpassed $500 million in donated dental therapies, transforming the lives of some 165,600 people. For more information, visit dentallifeline.org or call 303-534-5360
Services and Advocacy for Gay, Lesbian, Bisexual and Transgender Elders (SAGE)
As LGBTQ+ individuals age, they may face unique challenges in navigating assisted living facilities, accessing senior care, and finding support. Only a few LGBTQ+ nonprofits focus on elders in the community, and Services and Advocacy for Gay, Lesbian, Bisexual and Transgender Elders (SAGE) is one of them. The organization offers cultural competency training programs for senior care centers, so those who regularly care for or interact with seniors can help to create an affirming, inclusive environment. Through the National LGBT Housing Initiative, SAGE matches LGBT elders with affordable housing where they will be welcomed. The organization also offers SAGECents, a digital wellness platform made specifically for LGBTQ+ elders, to increase financial stability and reduce economic stress. By creating a free account, registrants instantly access tools, information, and resources that are curated for the LGBTQ+ experience to help elders make the financial decisions that are right for their life. This includes information such as what benefits are available through Medicare, how to create a health proxy and a living will, and tips for increasing credit scores. For more information, visit sageusa.org or call 212-741-2247.