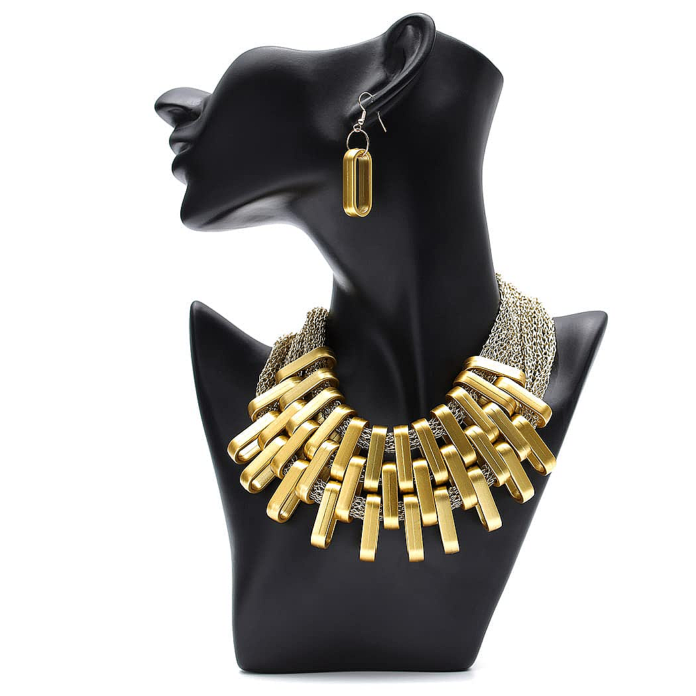 Just because we are over age 50 does not mean we don't like looking HOT when we step out this holiday season! Many of us like to keep up with what's going on style-wise, and bib necklaces are always in fashion.
The bib necklace, an eye-catching oversized jewelry piece, was first worn in ancient Egypt. Like fabric bibs protect clothing from food spills, bib necklaces cover a portion of the chest. They are usually made from a base made of solid metal, metal mesh, fabric, or even leather. They can be painted, enameled, have elements glued or sewn on, or stones soldered in place. In some instances, they feature small flat elements or rings linked together.
Bib necklaces are versatile accessories for every occasion that are sure to add drama to any outfit. Give 'em all something to look at when you strut out the door!