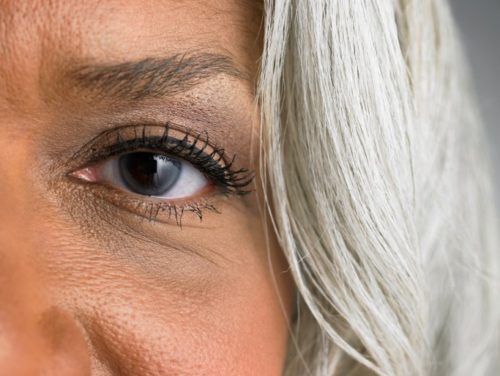 Even though we tend to show signs of aging at a slower rate than our white counterparts, we're still prone to skin issues that might make us cringe when we look in a mirror. One of the top beauty problems that plague many older Black women is under-eye dark circles.
The perpetual discoloration can make you look tired, even if you're full of vigor. If the dark rings are not illness-related, the condition can stem from a number of causes—heredity, blood vessels peeking through your skin, lack of sleep, vitamin K or B12 deficiency, improper diet, allergies, or just a hollow under-eye skin area that is in dire need of plumping.
If you've tried everything to minimize or conceal your dark circles and felt you were fighting a losing battle, well, we've pulled together some hardworking products that will take your under-eye area from dark to light.
Best products to fight under-eye dark circles