Before Gloria Esteban and the Miami Sound Machine, before KC and the Sunshine Band, before Luther Campbell aka Luke Skyywalker; there was Willie J. Clarke, the principal creator of the original Miami Sound. Willie along with his business partner, the late Johnny Pearsall, started Deep City Records in 1963, out of Johnny's Record Shop in Miami. They recorded and promoted local talent like Betty Wright, Helene Smith, Them Two, and The Moovers.
Growing up in Overtown, a neighborhood of Miami, Florida, Willie has been a songwriter and music producer practically for most of his adult life. Wright's monster hit Clean Up Woman and Gwen McCrae's unforgettable jam, Rockin' Chair added gold record honors to his list of illustrious credits. One of Clark's greatest accolades, however, was the Grammy Award he received for Betty Wright's memorable 1975 classic, Where is the Love. The music icon has produced and created tracks for a long list of musicians including KC and the Sunshine Band, Little Beaver, George McCrae, and the late Clarence "Blowfly" Reid, whom he teamed up with and together, they forged a powerhouse songwriting team.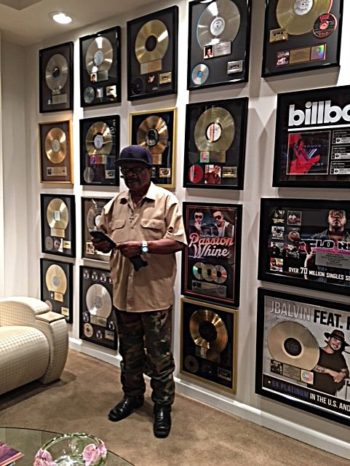 Deep City was the first Black Record Production Company in Florida, Miami's Motown. The music was a fusion of sounds, influenced by the Caribbean, Latin, gospel and blues rhythms. At the core, Deep City was soul and funk, raw and gritty. It was built on the passion of the Black church, everyday street life, the cadence of marching bands and the pulse of the Caribbean beat. Deep City had a sound all its own.
In 1968, Willie was invited by the music pioneer Henry Stone to join his company TK Records which became the largest distributor in the southeastern United States and Canada. With limited resources, Willie left Johnny's Record Shop, moved Deep City to TK Records and brought along his stable of artists. Willie went on to produce numerous hits at TK Records. Today, his songs have been sampled by several artists like Jay Z, Beyoncé, Mary J. Blige, DJ Khaled, and Jadakiss.
The music legend was featured in a 2014 documentary based on his life, Deep City Records: Birth of the Miami Sound. The divorced father of three was also featured on the late Anthony Bourdain's TV series Parts Unknown: Miami.
Today, Willie owns Deep City Recording and Production studios along with his business partner, Grammy Award-winning recording and sound engineer Julio Ferrer.
Willie took time out to have a heart-to-heart with 50BOLD about his extensive musical career.
50BOLD: Willie, you've written lyrics for numerous artists. When did you realize you were a master lyricist?
Willie: I really got into writing lyrics when I attended Florida A&M University. I also met my business partner Johnny Pearsall at school. We wanted to come up with original songs. I took an art education course where I had to poetically interpret paintings like the Mona Lisa and Whistler's Mother. As a matter of fact, ironically, I loved the subject so much I wound up teaching art down the line.
I learned how to weave lyrics with reality. I learned how to write about life and what I was hearing and feeling. I found myself writing lyrics every single day. In my sleep, voices would just come to me and whisper lyrics and when I'd awaken, I would hurry up and write them down. (laughs)
My lyrics were real. I wrote a song entitled Am I a Good Man? When I was married, I'd come home from working all day, and could not find my wife. I wouldn't see anything smoking in the kitchen, there were no savory aromas filling up the house, so I just wanted to know one thing, "Am I a good man, or am I a fool?"
I wrote lyrics, and realized, I had to turn this creativity into something folks would really listen to and the songs had to deliver a message. I joined forces with Clarence Reid, he played the melodies while I sang the lyrics to him and together we became a fierce songwriting duo.
50BOLD: What challenges did you guys face at the beginning with Deep City?
Willie: During the 60s, the challenges we faced came from the banks, they would not lend us the money to get our company off the ground. We would go to a bank to apply for a small business loan to build a studio and get turned down because we were the wrong color.
50BOLD: You couldn't get a business loan?
Willie: We finally had to enlist the help of Joe Caleb, who was a union president. He got on board with Johnny and I and invited us to his home. We had several meetings. He was ready to put up the big bucks to back our venture, he and all the guys in his union believed in us. Caleb and his union backers were going to form a corporation with us so that we could get the money we needed to compete with record labels like Stax, Motown, and Atlantic Records.
Joe Caleb was totally on-board with us financially. He was motivated and loved our music. But can you guess what happened to him? He was murdered! The Deep City record label would have been HUGE if Caleb would have lived! Back then Black people were not allowed to get too big.
50BOLD Editor's Note: Joseph Caleb led the predominantly Black Laborers International of North America union with 6,000 members strong. A local hero of the working class in the '70s, Caleb was ambushed and shot dead. The union leader's bullet-riddled body was found behind his car in an apartment house parking lot. He was only 34-years-old.
In 1976, he was honored with a Liberty City (Miami area) multi-acre community center that bears his name and serves the neighborhood with a library, courthouse, motor vehicle department and other county and state offices.
50BOLD: What a tragedy!
Willie: Johnny and I were truly hyped about our business venture with Caleb and the next thing we knew, he was murdered. The killing really set us back. We couldn't find anyone else who believed in us enough to be financial backers.
50BOLD: In the documentary, Deep City: The Birth of the Miami Sound, you featured local recording artists like Helene Smith, Johnny Killen and the Dynamites, Frank Williams and the Rocketeers. Did you have a favorite out of any of the ones who were featured?
Willie: My favorite was Willie "Little Beaver" Hale the one who performed in the studio. He played the guitar on Clean Up Woman.
Little Beaver was one of the main Deep City artists who had a lot of promise. He was one hell of a writer and musician. Little Beaver was number one with me. My girl Helene Smith was Miami's first lady of soul. She recorded an Otis Redding song, Pain in My Heart. She sang the hell out of it!
I also loved the group, Them Two, they recorded the song I wrote about my wife, Am I a Good Man? Recently, DJ Khaled sampled them and renamed it, DJ Khaled's Good Man. I love the rap version and I think it is closing in on two million sales.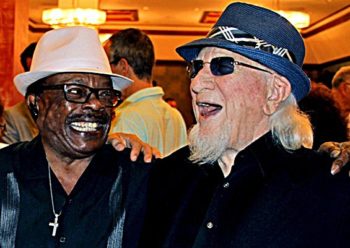 50BOLD: You had a falling out with your partner Johnny Pearsall because he wasn't as progressive as you. He did not want to move the Deep City label over to TK Records where there was more money and opportunity. Would you say you were more of a visionary?
Willie:  Yes, I am more of a visionary.  I am an artist. I paint. I draw. I write poetry, I write short stories. I am creative.
I call myself a song mechanic. I can walk into a recording session right now and fix any song. I can make sense out of any song!
We had to build a company. We didn't have time to send talented people away. Betty Wright was a star. All we needed to do was give her the right material and she'd be a great success. Helene Smith, Little Beaver and the rest of them were all stellar talents with greatness potential.
Henry Stone, co-owner, and President of TK Records was always trying to get Betty Wright. And he needed somebody to come over there and lead the pack. He had his eyes on me as the leader of the pack from Deep City. He wanted everybody, associated with Deep City to join the party with him.
Henry had the money to take us to the studio, he believed in Clarence and me as a team. We were making a whole lot of noise as a team. Henry wanted us to bring that Deep City sound under his umbrella so he could turn it into a worldwide thing.
Henry had connections with all the biggest labels in the world because he was a record distributor and they banked on him to handle Florida and other parts of the world. He wanted us to come over and be a part of his label because Deep City was kicking his butt.
Johnny did not come over due to personal reasons. After I went over to TK Records we made hit records. We had more material than we could handle.
50BOLD: You received a Grammy Award in 1975 for Betty Wright's Where's the Love You Promised Me?
Willie: Yes! Did you know we are the original creators of disco? You know, I shared that Grammy with KC & the Sunshine Band. He gave me the track for Wright's song, I wrote lyrics for it then sent it to production.
I am a recording engineer too. I taught about seven people how to engineer in the studio because I started traveling around the world with Betty and her band. I taught KC how to be an engineer. I worked with KC on his biggest hit called Queen of Clubs; I wrote all the lyrics for the song, engineered and mixed it.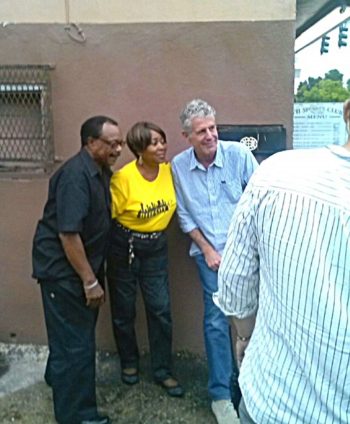 50BOLD: According to the documentary, Deep City, you are the creator of the original Miami sound. Without you, there wouldn't be Gloria Esteban & the Miami Sound Machine, Jon Secada, KC & the Sunshine Band, or Luke Skywalker?
Willie: Yes, and many of our musicians were from South Florida, the Caribbean Islands, Jamaica, Bahamas, and Cuba or from Alabama and Georgia. Everyone in the business didn't recognize us as serious competitors in the music industry. We were viewed as vacationers in a vacation spot!
50BOLD: The Miami sound was much like gumbo, a mixture of everything.
Willie: A lot of people might not know this, but the musicians who played in Gloria Esteban's band and in her recording sessions came from our stable at TK Records. They were well-versed in the Miami Sound when they went over to Gloria. We made them fantastic musicians.
50BOLD: The documentary discussed payola which was popular during much of the '60's and '70s. It was rumored that although you didn't have the cash flow, you had the girls and bottles of booze. Do you care to elaborate on the rumors?
Willie: No, I don't mind. We'd usually have a party in a Miami Beach hotel suite and invite girls. DJs would be there from Tampa, Jacksonville, Atlanta and if they liked a girl, whatever went on was up to them. A girl would say, "I'm going out with a DJ from Tampa." We'd say, "Ok, give him this bottle of Hennessey as a gift." The DJs would take one of the girls out. We didn't have to give the DJ $150 or $200. The DJ would then go back to his radio station and play the hell out of our records.
We would leave Miami and travel to places like Atlanta or Pennsylvania. We'd meet the program director and shell out some dollars. I'd ask the program director which one of our records he could help us out with as far as getting airplay? He'd select a record and give it airplay immediately.
Unfortunately, there'd always seem to be a couple of people waiting in the lobby with a briefcase. When we left, those guys in the lobby, who were from the major recording labels would then enter the program director's office. These label guys would see us, question who we were and be told that we were from Miami representing a local label. The big label guys would then offer the DJ's even more money to not play our records, this unscrupulous practice took place countless times!
50BOLD: Deep City is often referred to as the Motown of South Florida. How do you feel about the comparison?
Motown inspired me a lot. However, my main feeling for creating music and our sound did not come from Motown. Our sound was derived from basic experiences and from what I was hearing in Miami—the Latino and the calypso bands, the blues from South Florida. My creations form a gumbo of different music.
50BOLD: Regarding today's music, do you like any current artists?
Willie: I mostly like the people who sample my songs. (laughs)
50BOLD: Who has sampled your songs?
Willie: Mary J Blige, Beyoncé, Jay-Z, DJ Khaled, Jadakiss. The hip-hop artists are really the ones who are sampling my body of work.
Back in the early days, Mary J Blige was one of the first people to sample my songs. The R&B group, Color Me Badd, tried to steal one of my songs! Every now and then I have to scour the internet to see who has sampled my songs.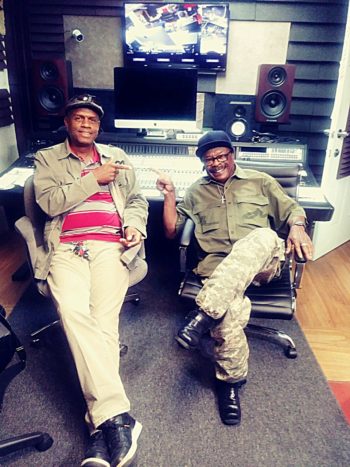 50BOLD: Deep City Records from back-in-the-day has transformed into Deep CityRecording & Productions Studios today. You started the company in 2014.
Willie: Yes, and the person who is the closest to me right now as far as the business and running the studio is Grammy Award-winning recording and sound engineer, Julio Ferrer; he's my number one go-to person, along with my publicist Tim Fogle.
50BOLD: What type of music do you produce now?
Willie: Well, Julio produces gospel and this is the main thing we are now doing but he is also getting ready to release a smooth jazz instrumental album where he's playing guitar. He is also producing it. The other project I am working on is taking unreleased music and enhancing/adding to it, in order to produce another sound.
My current studio is an investment, thousands upon thousands of dollars went into it.
Every time I walk into the studio now, guess what I see…the shiny big Cadillac I had planned on putting in my driveway! (laughs)