Musical duos are intimate, there's an indescribable stylistic yin-yang between the two halves that come together to create a whole. When sexy crooner Marvin Gaye and beautiful songstress Tammi Terrell blended their voices together, it was sheer magic! Even though the Motown musical coupling was short-lived because tragically, Tammi passed away at just 24, their legacy was solidified. Despite her seemingly happy exterior, Tammi's life was full of tragedies. She tried to persevere through all of life's hardships by doing what brought her the most joy but sadly, in the end, she had no control of her fate.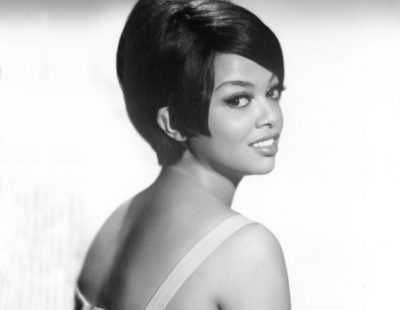 Tammi Terrell was born Thomasina Winifred Montgomery on April 29, 1945 in Philadelphia. She was the elder of two siblings. Tammi's father was a barbershop owner and local politician, and her mother Jennie was an actress. Thomasina was nicknamed Tommie by her parents then at the age of 12, she changed her name to Tammi after seeing the movie, Tammy and the Bachelor.
Throughout her childhood, Tammi had to witness her mother deal with bouts of clinical depression. There were times when Jennie was committed to psychiatric hospitals where she was subjected to electroshock therapy to try and combat her mental health issues. At age 11, Tammi was the victim of rape by three older boys; the incident would change the course of her brief life. The after effects of the violent attack caused a great laxity in Tammi's morals; she became very promiscuous with boys. The young tween also began to suffer from unbearable migraines and headaches just like her mother so it was assumed, that the head-throbbing episodes she experienced were genetic.
Tammi won a number of local talent contests, and by the age of 13 she was regularly opening club dates for acts like Gary "U.S." Bonds and Patti LaBelle & the Bluebelles. In 1960, Tammy signed with Wand, a subsidiary of Scepter Records where she recorded under the name of Tammy Montgomery. The label released her very first single, If You See Bill. Tammi was also recording demos for the popular girl group of the times, The Shirelles. Jennie was actually instrumental in giving her daughter's fledgling career a boost. When Jennie met the "Godfather of Soul," James Brown after seeing him in concert, she convinced him to see her daughter perform. Upon listening to the young beauty sing, Brown immediately signed the then 17-year-old Tammi to a contract on his Try Me Record label where she sang backup on his revue tours.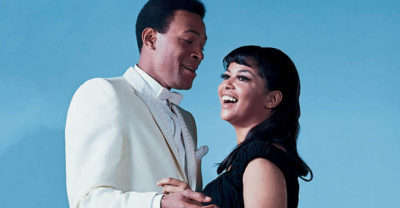 In 1963, Tammi recorded, I Cried on Brown's label which was her first charted single. She and Brown immediately engaged in a sexual relationship that turned violent. Brown had a reputation for being hot-headed and violent. He would beat Tammi mercilessly, oftentimes, until she bled. The abused teen finally left Brown after two-years following a brutal he gave her for not watching him entirely during a concert performance. According to a Rolling Stone feature on how Brown wrestled with personal demons, Bobby Bennett, former member of the Famous Flames witnessed the assault. "He beat Tammi Terrell terrible. She was bleeding, shedding blood. Tammi left him because she didn't want her butt whipped," said Bennett.
Tammi then signed with Checker Records where she released the single, If I would Marry You, a dismal selling duet with Jimmy Radcliffe. After the record's failure, Tammi semi-retired from the music biz to return to school. She attended the University of Pennsylvania on a full scholarship and majored in pre-med. About a year and a half into her academic studies, Tammi met singer Jerry Butler and he asked her to perform with him in nightclubs. The young vocalist, however, insisted that she be able to continue her studies and Butler had no problems allowing her to do so.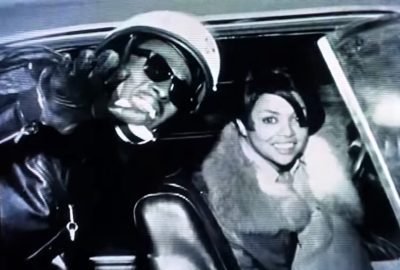 While performing at a Detroit nightclub with Butler, Motown's Berry Gordy spotted Tammi and wanted to sign her to his label. So on her 20th birthday, Tammi joined the Motown family. Gordy changed her name to Tammi Terrell and released her first R&B cut, I Can't Believe You Love Me which was a top forty single. She then joined the legendary Motortown Revue where she met the handsome, and ever soulful, David Ruffin, a member of The Temptations.
The pair immediately began a passionate love affair that resulted in David asking Tammi to marry him. She quickly accepted the proposal, only to find out that he already had a wife and three children in Detroit, as well as another girlfriend. Tammi continued her relationship with David which now included physical and verbal abuse. The pair often fought in public, and their relationship finally ended after David struck her over the head with a motorcycle helmet. There were rumors that David had also struck Tammi on the head with a hammer which her sister has denied.
In 1967, Tammi was hired to sing duets with Marvin Gaye who had also been musically paired with Mary Wells, and Kim Weston. The duo's first duet, Ain't No Mountain High Enough was recorded separately. The song was later remixed. Tammi and Marvin's voices were merged to create their first crossover hit of 1967. The song made it to #19 on the Billboard Hot 100 chart and #3 on the R&B charts. The hit was followed by Your Precious Love which reached #5 on the crossover charts and #3 on the R&B charts. The duets suddenly catapulted Tammi to stardom. Motown then released, If I Could Build My Whole World Around You which was followed by Tammi's favorite, If This World Were Mine. Tammi and Marvin immediately begin touring, and making TV appearances. Many people assumed that the pair were lovers but they were only friends who truly enjoyed performing together.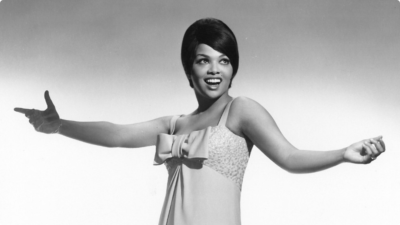 Tammi still suffered from excruciating migraines and headaches that had been a constant source of misery for her since her childhood. In 1967, Tammi collapsed in Marvin's arms while performing on a stage in Virginia. She returned to Philadelphia shortly after the incident where doctors discovered a malignant tumor on the right side of her brain. Tammi underwent surgery to reduce the mass.  She later returned to Detroit where she recorded, You're All I Need to Get By, as well as, Ain't Nothing like the Real Thing which reached #1 on the R&B charts.
The surgery only provided brief relief from the persistent tumors that would just continue to grow. By 1969, Tammi was unable to perform or promote her songs. There were rumors that songstress Valerie Simpson performed Tammi's vocals on her Easy album with Marvin. The rumors were later discredited by Valerie who stated, the vocals were all performed by Tammi when she had "good days."
Tammi's final public appearance was at N.Y.C's famed Apollo Theater where Marvin was performing. She was seated in a wheelchair in the audience, and when Marvin began to sing, You're All I Need to Get By, he spotted Tammi singing along. The crooner left the stage to join Tammi in the audience where they sang their final duet. The pair received an emotional standing ovation from the audience.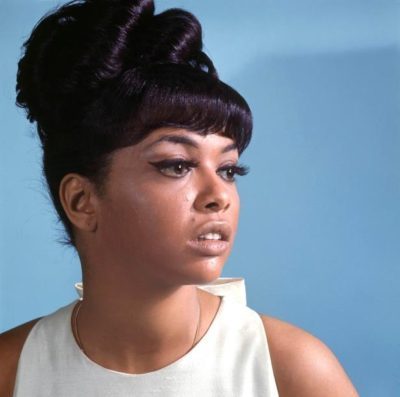 In 1970, Tammi was confined to her wheelchair, blind, and weighed a mere 83 pounds. In the past three years, the young performer had undergone eight surgeries with the last one occurring on January 21, 1970.
After the final surgery, Tammi slipped into a coma, and sadly, passed away on March 21, 1970 from brain cancer. Marvin fell into a deep depression after Tammi's passing and people around him said that the singer was "never the same" after the death.  Devastated by the loss of his singing partner, Marvin abandoned his own recording career for a year after Tammi's death. He did not resume doing live performances until 1972.
Marvin later dedicated his monster hit, What's Going On to Tammi's memory.
Tammi was buried in Philadelphia and the only person from Motown that her mother allowed at her funeral was Marvin, who offered a brief tear-filled eulogy. Jennie was angry at Motown for not protecting her daughter from David Ruffin.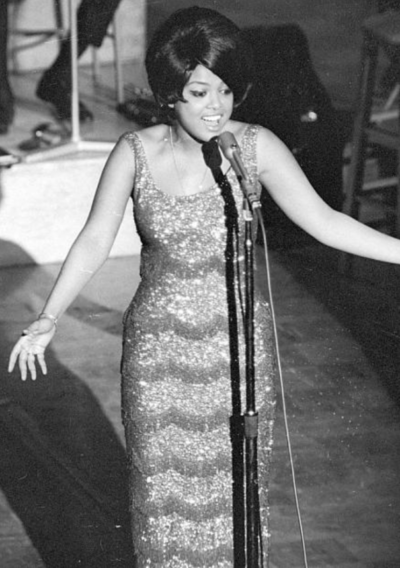 It was actually Berry Gordy who paid for all of Tammi's surgeries and healthcare expenses.
Tammi Terrell left this world so prematurely and in such a tragic manner. The beautiful and gifted singer's vitality and zeal for life will always be remembered lovingly by her friends and family. The petite performer spent so little time here on earth but her musical contributions will live on and on.