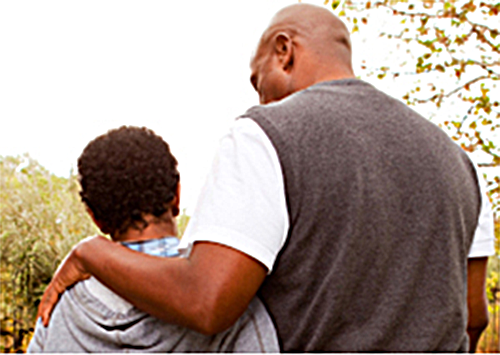 The Neighborhood Father
(Ernest Poppa Cheatham)
When they say,
"It takes a Village to raise a child,"
understand that Big Poppa
WAS the Village.
He's the Greatest Example
of what means to be a Man…
a REAL Man..
A Man's Man…
About his Wife,
About his Family,
About his Business.
Stood on his Word with both feet,
the barometer to which manhood is measured.
He is what more men in our community should be
and he LOVED Us
and we LOVED him back,
cause he raised us all.
The only father some of us ever had.
He was there for us during the worst of times
celebrated with us during the best of times.
He was our Rock.
We "ARE"
because of all that he WAS
and when he left this earth
he took a part of us with him
but left enough life lessons for us
to carry on this life without him.
Copyright 2017 by Mel Demetrius Young
Mel Demetrius Young is a native of Trenton, NJ, and the father to a blended family of five children. Mel, aka Demetrius tha Poet, founded www.DeepWaterSoulCafe.com (now defunct) which was the first major website that globally connected the spoken word community across six continents. He is the co-founder of the poetry collective LOUD Black Voices and also co-founded/hosted Trenton, New Jersey's first regularly scheduled poetry event, Lyrical Riot.
Demetrius often ponders, "What will be said about me when I'm gone? How will I be remembered?" Therefore, he strives daily to be a better husband, father, son, brother, uncle and friend than he was yesterday.