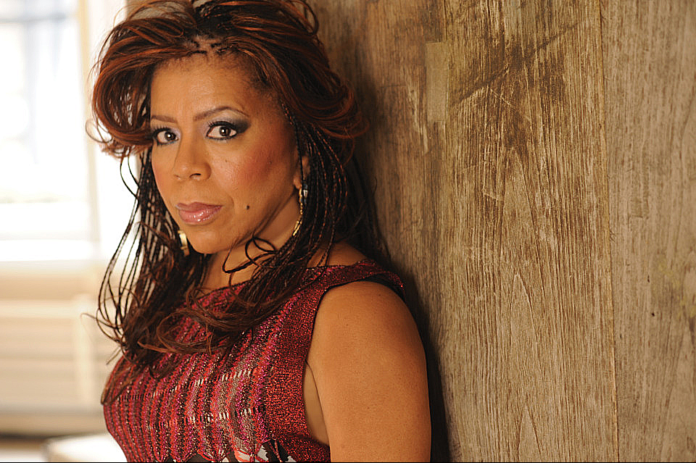 Musical double dynamite, Valerie Simpson and Nick Ashford, have been recognized as one of the most influential R&B artists of all time. They brilliantly blended their musical gifts of songwriting and singing to create an unprecedented catalog of chart-topping music, collecting some 22 gold and platinum records and more than 50 ASCAP Awards. When Nick and Valerie performed, the chemistry between them was palpable, beautiful to behold; these two halves created a whole that stood the test of time.
The powerhouse couple who seemed destined for duality, met back in 1964 at a Baptist church in New York City. They soon became the go-to songwriters for the Motown sound of the 60s. They went on to whip up musical songwriting magic by unleashing a dizzying array of hit songs for heavy-hitters–Ain't No Mountain High Enough for Marvin Gaye and Tammi Terrell, Who's Gonna Take the Blame for Smokey Robinson & the Miracles, Reach Out and Touch Somebody's Hand for Diana Ross, Shoe Shoe Shine for The Dynamic Superiors, Stuff Like That for Quincy Jones, I'm Every Woman for Chaka Khan, and Keep Away Girls for Stephanie Mills.
With their songwriting talents solidified, the pair then decided to perform their creations. Valerie and Nick's unprocessed singing styles and loving asides just added to their perfect balance as they performed their string of such classic solid gold hits as Somebody Told A Lie, Send It, Street Corner, Don't Cost You Nothing, It Seems to Hang On, Is It Still Good to Ya and their signature tune, Solid as a Rock.
Sadly, Valerie lost her ride-or-die, husband, friend and business partner, Nick in 2011 to throat cancer. He was 70-years-young. Following the passing of her better half, Valerie decided to forge on and remain active as a performer. Besides running her very popular Sugar Bar, a restaurant and live entertainment venue in Manhattan's chic Upper West Side, the legendary performer is still doing what she does best.
She released a solo album Dinosaurs are Coming Back Again in 2012 that was very well-received. It was a work that included duets recorded over several years — one with Roberta Flack, and another that was Nina Simone's final recording before her death in 2003. Last year, Valerie made her Broadway acting debut in the Tony Award-winning revival of Chicago where she stepped into the role of Matron "Mama" Morton.
The still beautiful-as-ever Valerie shared a piece of her journey with 50BOLD and divulged how life is good to her and how her career is still solid as a rock.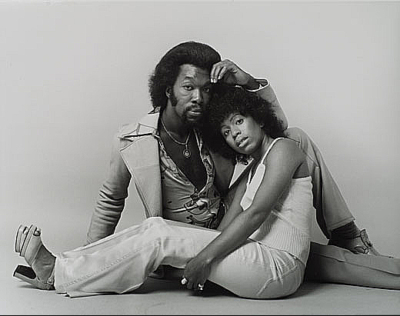 50BOLD: As a young girl growing up in the Bronx, N.Y. (I'm from Brooklyn by the way), was your musical talent nature or nurtured?
Valerie: Well, I was just fortunate enough to realize early on that I could play the piano. I have two grandmothers to thank, both of whom had pianos in their homes. And for whatever reason, you know, one of them propped me up in front of the piano and I just knew how to play. I didn't play like a little kid; I had a natural gift. By the time I was nine or ten I was playing at my other grandmother's church; she was a minister. So this was really my training ground.
50BOLD: Fascinating! Now before you became music royalty, who inspired you musically?
Valerie: Well, certainly I was inspired by a lot of gospel music. As far as secular music, a young Aretha Franklin, Nina Simone were musical inspirations. I was drawn to women who played the piano and sang because this is what I came to do.
50BOLD: And you do it so well!
Valerie: These performers influenced me quite a bit.
50BOLD: I know this question has been asked of you several times over. You and Nick were just an unparalleled musical force. Your coupling brought so much excitement and richness to R&B, how did the two of you come to join forces? I heard your meeting involved a church story, can you please expand on this?
Valerie: Well, you know, I certainly think there was a divine hand at work in my meeting Nick. He came to New York City with aspirations of becoming a dancer but this didn't work out for him. So Nick became homeless. Someone told him to come to White Rock Baptist Church because they served food, and this happened to be my church. And when he showed up at the church, we met. You know, he was coming to the church actually looking for a meal and not looking for me. After service, we knew Nick was a stranger but invited him in to sit down. We found out Nick had a church upbringing and wrote songs. Our little group was looking for gospel songs and because I played the piano, Nick and I just hit it off. And this was the start of our long partnership.
50BOLD: Tell us how difficult or easy it was to maintain a marriage and a partnership?
Valerie: Well there was no marriage for many, many years. Nick and I worked as partners even through our early years at Motown. And so actually, it was a great way to get to know someone in depth when there is no romance, nothing to throw you off, and no pretense. So, we knew each other very well and had great mutual respect for one another. And then somewhere way down the line, nine years later, a romance popped up between Nick and I.
50BOLD: Forging a friendship first before getting into a love relationship actually seems to work best because you get to really know a person. So, I can now see why you had the longevity you shared both professionally and romantically because you were friends first.
Valerie: I really do think that the key to our longevity was the fact that Nick and I were friends first.
50BOLD: I SO agree! Many people do not take the time to get the message of friendship as a baseline for a successful relationship. I think the divorce rate is so high because we tend to first see the physical and we're immediately drawn to this. In relationships, far too many folks don't take the time to peel off the layers! In your case, you were able to sustain a successful marriage/partnership because you truly got to know one another first. Now, I know you've worked for various music companies but Motown is at the top of the list.
Valerie: Yes.
50BOLD: Musical magic was created at Motown! You've worked with the crème de la crème talent at this world-famous recording label; who did you most enjoy working with and why?
Valerie: I have to say working with Marvin Gaye was just the best and then Diana Ross would come in second. Having Marvin and Tammi Terrell interpret our songs, well, they just added something that was beyond what we expected! Marvin was just a genius; he made the women he sang with better. Marvin was just a joy to produce. He was totally open to doing what you wanted and went way beyond expectations. So, I think the experience of really being in close quarters with Marvin and just working with him was just one of the things I will forever cherish.
50BOLD: Marvin was certainly a true legend like you! Ain't No Mountain High Enough, You're All I Need to Get By, Ain't Nothing Like the Real Thing, it's difficult even naming these song titles without wanting to sing the songs! So Valerie you KNOW I'm truly a fan! I love your Motown years, but I think that your tenure at Warner Bros. ranks up there as well! One of my favorite songs is It Seems to Hang On. I also love Don't Cost You Nothing, Send It, Is It Still Good to Ya. Your songs were so honest, revealing, were you singing a lot about your own life experiences?
Valerie: By that time, yes, we were singing about life experiences.
50BOLD: Tell us about the Sugar Bar and how it came to be.
Valerie: Well, you know, I'm very fortunate. We kind of created this Sugar Bar vision with Maya Angelou over a glass of wine, some good food, good conversation, and good music. Since we owned a building, Nick wanted a restaurant which we had gone this route before but unsuccessfully. The business was successful as far as the public was concerned but in terms of monetary rewards, it wasn't profitable. This next time, we owned a building so having a business was much easier because we didn't have those landlord worries. So, Sugar Bar was Nick's idea.
Now, even though we were married, we weren't joined at the hip. So Nick could see the business through, and I didn't have to be bothered. And this is kind of how Sugar Bar was born. I was not interested in being a restaurant owner because we had done it once before and I knew what a headache it could be. It involves people-pleasing every night. You're always worried about inclement weather, and wondering, if anyone would show up during a rain or snowstorm.
There are so just many things to worry about as a business owner. The worries didn't scare Nick, so he built the place. In fact, I never even saw the Sugar Bar until it was finished. He used his own money, you know to build it. Nick always made sure that we each would have something to call our own so that we didn't have to answer to the other one for it.
So, when Sugar bar finally opened, I really enjoyed it. I think I had more fun at the place then Nick did. So, you just never know! I think the business was really built out of so much love, and so much care. We didn't even have art in our home, but Nick added real African art on the walls of Sugar Bar, you know. Maya Angelou, loved Sugar Bar, she called it her joint. She would always come to Sugar Bar and hang out. As a matter of fact, big stars like Quincy Jones, Stevie Wonder, El DeBarge, and Patti LaBelle have visited Sugar Bar as well. There's a great, great feeling throughout the place because a lot of love has blessed it.
We've also had folks go from the Sugar Bar stage to the Broadway stage, and do extremely well. When Quincy was producing the Color Purple, he called us up and asked, if we could recommend someone who could play a particular role in the film. And we thought about a young singer who was really good. The young lady didn't have the acting experience, but we just felt she had a presence. She went up for the audition and landed the role. It's comforting to know that you can really make a difference in someone's life.
50BOLD: I promise you that on my next trip to New York I will visit the Sugar Bar. Now, what was it like working with giants like Maya Angelou?
Valerie: Maya Angelou changed our lives. It wasn't a question of working with her, it was more like finding family. We not only admired her but she became family to the point of spending holidays together. We were always together for every major holiday. And then we worked on some musical arrangements for Maya's poetry that allowed us to go out on the road with her. She was one of the greatest blessings in our lives, really. Choreographer George Faison introduced us to Maya Angelou; we begged him to make the introduction. And then, we just fell in love with Maya. The three of us fell in love with each other and so Maya became family.
50BOLD: So amazing! You released a solo album in 2012 called Dinosaurs are Coming Back Again which also featured another one of my favorite performers, Nina Simone. What was it like to work with that musical icon? And I will assume that giants get along with giants? (laughter)
Valerie: Well, as I mentioned earlier, I was just so taken with Nina's musical ability at the piano, and the way in which she interpreted a song. And when we met we became fast friends and she was a hard lady to get along with.
50BOLD: I hear.
Valerie: Nina liked me and she liked Nick. She stayed at our home twice and actually performed at our first restaurant, 2020, and also at the Sugar Bar. I feel very fortunate that we had a relationship with Nina. We had written this song and I asked Nina if she would consider doing a duet with me. Nina liked the song and said she would do the duet. So, we flew out to where she was staying. It was like the last thing she did musically. I'm really very fortunate to have had that kind of friendship with Nina, you know. I mean she was eccentric, way out, funny, and just brilliant.
There are so many stories I can share with you about Nina Simone. She certainly enriched my life. We used to laugh together, you know, at each other. And Maya said something which I guess is true…eagles fly with eagles. You can truly recognize something in someone else that inspires you. So, I'm glad I was an inspiration for Nina Simone and she was one for me as well.
50BOLD: Okay, now fast forward. Last year you actually added a credit of actress to your resume. You debuted in the Broadway play Chicago as Matron "Mama" Morton. Now here you are this petite lady playing the role of a typically larger woman. What was the experience like and had you ever played around with the idea of becoming an actress? Were you comfortable in the role?
Valerie: The way you describe Mama Morton is how I envisioned her. I was at Clive Davis' home when I was approached by the producer of the play. I didn't even know who the man was! Clive had asked me to run up to the piano and play something because Alicia Keys hadn't shown up to the gathering. So all of this just happened… bounced out of nowhere, you know. I played Ain't Nothing Like the Real Thing and went into Ain't No Mountain High Enough. And then afterward, this man says, "You know, I can see you in my play" And when he mentioned that the play was Chicago, I was like "Really, what part!" And he said, Mama Morton. So, it took me two months but I finally went up for the audition, and then I got it. So there was a lesson for me to learn; I wasn't dreaming big enough. I just had to be willing to try something new.
50BOLD: You absolutely can't limit yourself! So true! Now when Nick actually passed, I heard that it was within just a matter of months once he was diagnosed with throat cancer. From an inspirational point, what did you draw from to make it through what had to be one of the worst times in your life.
Valerie: Well, I always say there are so many lifetimes within our lifetimes. And I was certainly blessed to find a person whom I could love, work with and just learn so much from. And Nick Ashford got to really live a very full life. I mean he did everything he wanted to do and then some. So, I had to just accept that I had been given so much. Yes, I would have loved for us to have more years together. We had 36 married years and eight years together before tying the knot. But I'm very fortunate because most people never find their soulmates. And many don't get to work with their soulmate, so I had many blessings. And Nick assured me that he was good and was prepared. I wanted to keep him here but you have to….
Nick told our daughters the day before he transitioned, "Your mom is in denial." So I regret that I wasn't even open to hearing more of Nick's thoughts as he was ready to make that transition. I was trying hard to hold on to what was. I later found out that he felt complete. He had done what he came here to do. How blessed I was to have had this great man in my life!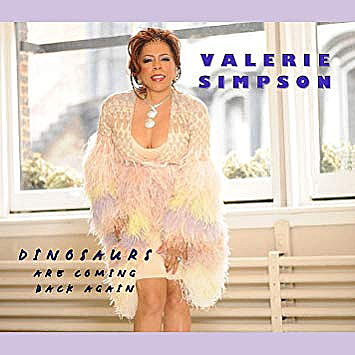 50BOLD: You have two daughters, Asia and Nicole. Have they followed in your musical footsteps?
Valerie: Well, they run all that I do, which is the music, catalog, restaurant, you know, the business ventures. I make sure they are involved in everything. And they are capable of writing. They haven't made it a priority, but I see now they're writing more which I love because they have the gift in them. If anything, I sometimes think that because of our success, our girls might have been a little intimidated. But I see them now going for it and I like what I see. But they've got to know how to grow the business because our songs are going to be here long after all of us are gone.
50BOLD: Did you by any chance have any idea that your songs would reach gold and platinum status and that they would continue to just live on and on?
Valerie: Absolutely not! We just loved what we did and were happy that there was a check at the end. We didn't know there would be continuous checks, and that the songs would have such a long life. And actually, I make more money from the music now than when they were initially put out.
50BOLD: I now envision you being that artist, who sits at the piano performing songs. Do you prefer having a partner performing songs with you?
Valerie: Well, life events force other things to happen. I've been called to performs now and yes, I do have to figure out how will Valerie Simpson hold the stage. I don't have a partner anymore. As a partner, you don't try to outdo your partner. You want to do your part to enhance the total performance. So now, I am a solo act and enjoying it because it's like starting over again. It's a new beginning for me. I'm using a lot of the same band members that Nick and I used and then added a couple of new ones as well. I'm not trying to repeat what Nick and I did together. I'm not trying to pair up with another partner. I'm doing things in my own way. Valerie Simpson is still here, so let's see what she has to say.
50BOLD: And you say it so eloquently! Ok, so I must ask you this, is there someone special in your life?
Valerie: You mean a man? No, no, no! You know it's very funny you should ask. My daughter put me on one of those dating apps. So, I've actually gone out on a couple of dates but you know I've had the best! I'm not trying to replace what I had with someone new who will try to step into those shoes (Nick's).
50BOLD: Nick is just so irreplaceable!
Valerie: So, dating is really a difficult thing, you know. I'm wide open though. I really have to see what the future brings. I never say no, and we'll see what happens.
50BOLD: Well, you are really still such a beautiful woman and you've always stayed in shape. Can you share with our readers at 50BOLD your exercise regimen or your beauty routine?
Valerie: Well, I work out with a trainer twice a week and then on my own. I have equipment at home and I actually use it. I also play ping pong to stay in shape and I'm very good at it. I have a ping pong table at my home and another at my office. And I also know and understand that this body I have has got to take me all the way. So, I've got to keep myself up, you know. Since I have a restaurant, I've really got to watch myself. It's all about discipline. I take care of myself because it's important and I do it because I don't want to be looking like old news.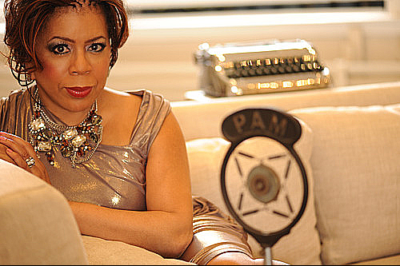 50BOLD: I don't think that will ever happen!
Valerie: (laughs)
50BOLD: Do you have a favorite singer?
Valerie: I don't have one of those either. There has been so many great singers, too many to narrow down, Aretha, Whitney. I just think about the essence of the great singers whom I've come to know, I dare say there's nobody around to jump into those shoes.
50BOLD: Your stellar career spans four decades, the fans know and love your voice. I would love to see you do a one-woman show with you at the piano.
Valerie: Well, this is in the works.
50BOLD: Is that so? Any Broadway productions centering around the life of maybe Valerie and Nick, or just Valerie?
Valerie: There is something brewing so from your lips to God's ears.
50BOLD: Well alright, I know He is listening. Tell me something, you have pretty much done it all. You've worked with everyone. You've maintained a career that is lasting from generation to generation. Is there anything careerwise left to do? Are you near the completion of your bucket list?
Valerie: Well, you just mentioned this one-woman project that I've been approached and have also signed a contract to do. It's a big challenge. I'm creating the project with people who have done the work before for others and who have done it well. It is an opportunity to put forth, in my own words, what this life journey has been for me. I also want to encourage others to not put a time limit on what can happen. At any moment something new can come your way and you'll be the new kid on the block. So I'm enjoying just exploring possibilities.