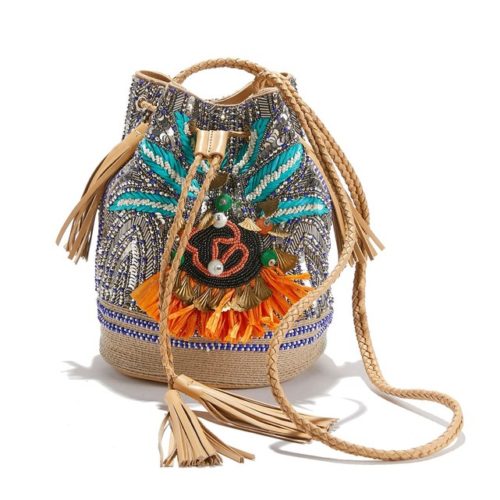 You know that old saying, "everything old is new again," well straw bags have made a comeback.  They have ventured beyond the beach and are now the it accessory for the spring/summer season. These Bohemian-inspired bags should not be categorized as seaside essentials. Au contraire!  Dress them up or down, straw bags are definitely the go-to, all around hot ticket item.  Many are roomy enough to carry all of your essentials and can effortlessly go anywhere. There are straw styled bags to suit a range of preferences–minis, clutches, satchels, totes or crossbodies–you will definitely find a bag within this mix that will catch your eye.
Why not add some punch to your wardrobe with a fun and festive straw bag with patterns or pops of color? How about one with decorative add-ons like pom-poms or tassels? Looking for a straw bag staple? Well, there are uniquely structured options here too that will take you day-to-day in neutrals to complement any outfit.
Straw bags are organic, fun and perfectly adept at handling the unique demands of a woman-on-the-go during this sizzling season.
The Reluctant Fashionista…Straw bags are hot!