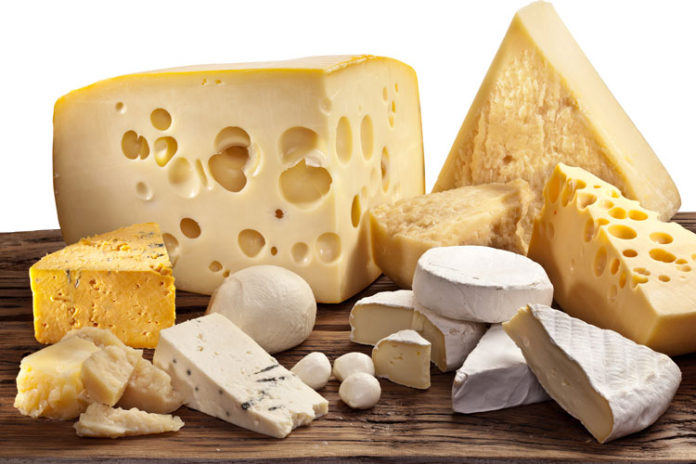 I've heard tell there are people who use the microwave and canned salsa to make queso, who prefer Kraft singles for their grilled cheese, and who think pepper jack is exotic. I imagine these people, if they really exist, probably also put a lattice crust on peach cobbler.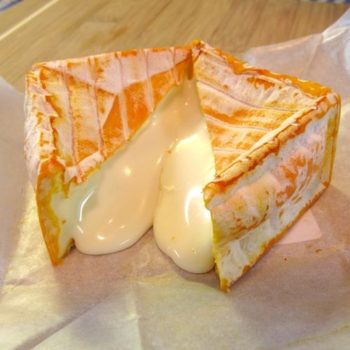 To anyone who resembles the foregoing, I say walk away now. It'll be better for both of us if you just go pop an Old Style, open a bag of Doritos, and watch Adam-12 reruns. We should just part ways before this gets ugly. And it will. I mean, I once decided not to hire a potential employee because he left the cheese rind of a brie sitting on the tray.
I confess to melting over a good Comté served with gin-soaked cherries and fresh sourdough, and I get lightheaded at the thought of truffle-infused burrata drizzled with cold-pressed olive oil. If you feel the same (or you want to), then strapping into the adult amusement park of handcrafted cheese is an E-ticket ride straight to curdvana. I still love a good old Swiss, but the world of aged dairy products is so much more exciting than what it can do for macaroni and pizza.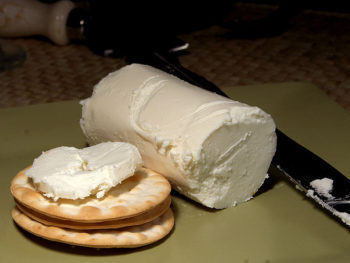 Not So Gouda Beginnings. Author Michael Pollan is fond of saying, "If it comes from a plant, eat it; if it was made in a plant, don't." My first memories of cheese are of those bright orange slabs encased in plastic that my mom bought to fill up our empty bellies on a budget. Pollan would not approve, but the truth is as the daughter of depression parents and the product of a post-industrial revolution, money wasn't wasted on the frivolity of fine cheese, the sight of which was rare in any case. Save a few Wisconsin and Vermont farms, the art of cheesemaking in this country was pushed almost to extinction. Today, more open international trade, the relaxation of pasteurization laws in the last 10 years, and a recent demand for artisanal foods has lifted the Humboldt Fog, and returned cheesemaking to an art.
You Don't Know Jack? Don't be hindered by the past. If you're not sure where to begin, check out your local cheese shop and plan to spend some time there. Most cheesemongers are only too happy to give you a sliver of both their cheese and their time, regardless of your knowledge level. If you tell them you are planning an event (like a dinner with a cheese course), they'll jump at the chance to share everything from pairings to portions. Plus, who doesn't love free samples?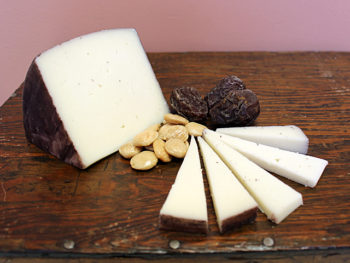 Sometimes Being Sheepish is Good. An aged cheddar from Vermont, sliced and served with some onion jam, or a Wisconsin blue accompanying a pear compote, or apple slices is a great way to start a cocktail party or finish a dinner. Still, if your cheese journey begins and ends with cow's milk, you're missing out on some of the world's most intriguing flavors. Goat cheese and sheep milk cheese are worth a try.
Cheese made from goat milk comes in many forms and textures. Most popular in the U.S. is that which is minimally aged, similar in texture to cream cheese, and comes without a rind. Goat cheese also comes in other forms, including brie, with flavor notes as mild as mozzarella or as pungent as camembert. Consider "drunken goat," a hard cheese aged briefly, then left to cure in wine for several days. The edible rind is purple, mildly wine-flavored, and completely delicious.
Chances are you've probably tasted sheep milk cheese and didn't realize it. Pecorino is regularly grated into creamy pasta sauces and is often mistaken for parmesan, despite its more tangy flavor. It plays well with dishes like Caesar salad and fettucini Alfredo and can hold its own on any cheese plate. Until recently, it was difficult to get anything other than the harder versions in the U.S., but today, enthusiasts can enjoy both hard and semi-firm styles of pecorino.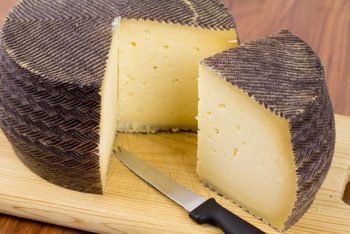 Spain's most popular cheese, manchego, is also made from sheep's milk and can turn a cheese platter, or your famous mac-n-cheese into an even bigger success. It's almost always the first to disappear when I set it out. Manchego is a semi-hard cheese that has a pleasing sweet-and-nutty flavor and like most things Spanish, is rich with delicious oils. Serve it for dessert, with pieces of semi-sweet chocolate, Marcona almonds, and a glass of port.
If you love brie, you may just fall in love with Brebirousse d' Argental, a sheep cheese that has even more butterfat than cow's brie, and a bright orange edible rind out of which oozes cheese so creamy, it's as if it's melting on the platter. As the young people say, #swoon.
Making the Perfect Cheese Plate is a Brie(ze). Unless your guests are still watching Sesame Street on the regular, there is not a cheese worth your platter that comes pre-sliced or packaged in bite-sized chunks; it dries out and loses whatever flavor it had. Buy your cheese in its original wedge or block state (or heck, grab the whole wheel) and either set it out as is or pre-cut it before serving time.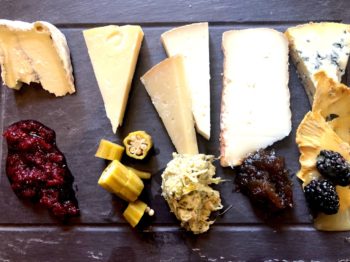 Diversity is key in a cheese plate, and a good cheesemonger is an invaluable asset if you want to make it a showstopper. If you don't have one nearby, no worries, do what the French do and select at least one hard, one soft, and one goat cheese. A delicate soft cheese like Éppoise (or other brie) with its gooey, buttery center is always a crowd-pleaser. Perhaps a tangy, soft stilton for those who like it stronger; a semi-hard Arômes au Gène de Marc with its smooth texture stands up to its long name, and good quality hard romano is also a good choice. Finish it with a simple chèvre or goat brie. Drop some apples and grapes for color and texture on the platter, or go hog-wild with a little prosciutto, onion jam, nuts and truffle honey. There's an art to pairing, so test your pairings first if you can. Don't forget to set out your cheese at least two hours before serving. Cheese needs to be room temperature to blossom in flavor.
Who Cut the Cheese?! While there's no shame in the education game, don't give away your spray cheese beginnings by destroying the platter with bad manners. Would you leave your soiled socks in the living room? Then never leave your rind on the communal cheese plate, or you'll give your hostess the vapors. Oh, and if you've cut your slice where there's nothing but rind left, you cut wrong (so clear it away). Use the appropriate knife to slice a chunk of cheese, rind and all, and make your personal edits to it from your own plate. Most rinds are edible (except the red or black wax on some gouda and blue cheeses), but you are not required to eat them; you are required, however, not to leave them lying around.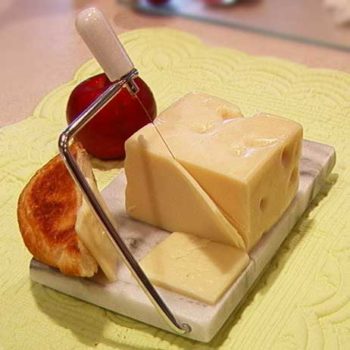 Properly slicing cheese is simple and involves consideration for others. Your slice should make it at least as easy for the next person to get the same or better slice of cheese. It may take a second or two of thought, but doing it properly means your fellow guests will appreciate you, and your host won't relegate you to the kid's table with the string cheese. Check out this website for some tips on slicing.
Your cheese is selected, your platter awaits your guests, and there's nothing more to do except enjoy the fruits (and cheeses) of your labor. Sit, grab a chilled glass of white Bordeaux, and dig in. Enjoy the ride . . . with the right knife of course.