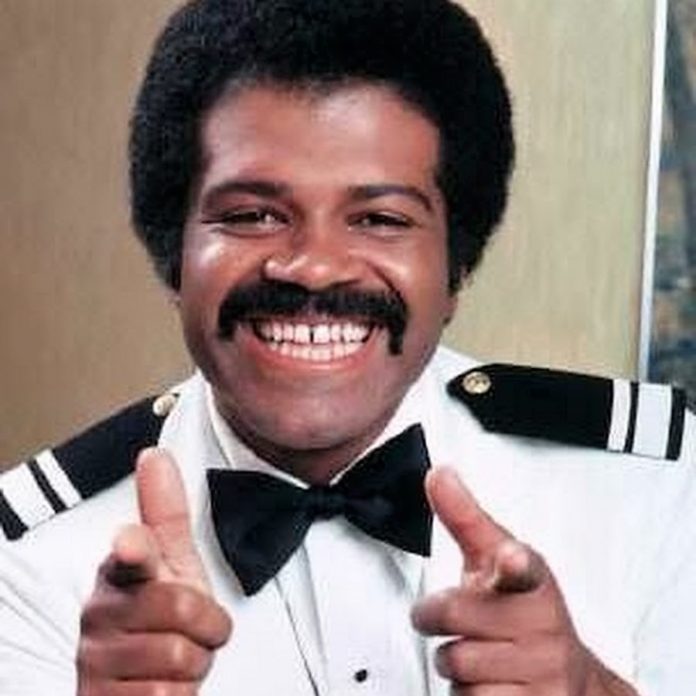 Every week for ten solid years, landlubbers would look forward to vicariously climbing aboard the best cruise ship that ever sailed, "The Love Boat."  The ABC-TV hour-long hit sit-com that revolved around the adventures of a captain and his crew had one affable bartender, who always managed to keep his customers happy, Isaac Washington, played by actor Ted Lange.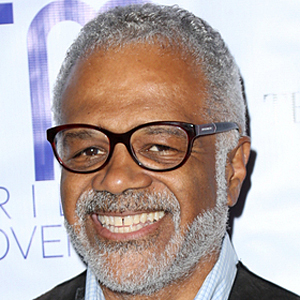 The well-known character actor whose birth name is actually Theodore William Kennedy was born in Oakland, California on January 5, 1948.  Ted probably caught the acting bug from his mother, Geraldine Lange, who had dabbled in acting. She was a personal secretary to a San Francisco mayor by day, but was public affairs director of San Francisco's KBHK-TV and also hosted television programs on KBHK-TV, by night. Ted began his acting career on the Broadway stage in the hit musical "Hair." He made his first film debut in the 1972 blaxploitation crime-drama,"Trick Baby," where he played the role of Melvin, a pimp. Ted also appeared in "Black Belt Jones" the 1974 classic martial arts film starring Jim Kelly and comedian Scatman Crothers. He then landed a role in the memorable 1975 action film "Friday Foster," starring the beautiful and fierce actress, Pam Grier.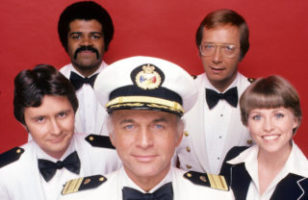 Soon Ted segued into television appearing for two seasons on the mid-seventies ABC-TV comedy, "That's My Mama," starring Clifton Davis and Theresa Merritt. He played the irrepressible street philosopher, Junior. Ted's huge welcoming smile and hip street prose oftentimes made him a scene-stealer.  Ted landed the role of Isaac on "The Love Boat" not long after "That's My Mama" was canceled; the move made his face a favorite on one of television's most beloved family shows.  The show featured a laundry list of celebrities but he counts actress Diahann Carroll amongst his favorites. As a matter of fact, Ted shared his first on-screen kiss with the elegant beauty on the show. During his 'Love Boat' run, Ted also served as a director and screenwriter on numerous episodes.
After the cancellation of the show, Ted was a frequent guest on such classic TV shows as "Fantasy Island," "Charlie's Angels," " 227" and "In the Heat of the Night" as well as others.  In the early 2000's, surprisingly enough, Ted also became a sex and advice columnist and he and porn star, Jenna Jamison, co-wrote a column called 'Dear Isaac' for the now defunct magazine, FHM.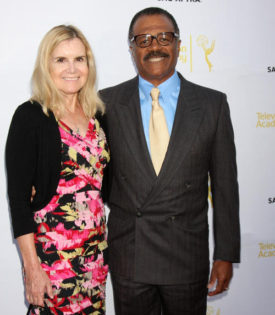 Many people are also unaware of Ted's extensive background as a renowned award-winning playwright and screenwriter. He has been directing and writing plays with both historical and comedic themes for over 30 years. Ted refers to himself as a 'footnote historian. He has pointed out that sometimes the African-American participation is only a footnote and that there are heroes we know nothing about. He has gone back and resurrected people that he knew a little bit about or knew nothing about.
So what is Ted Lange doing these days?
Ted is currently married to wife number 2, Mary Ley, since 2001. He has grown sons from his first marriage and currently lives in Los Angeles. He is still writing and producing plays and directing for television. For many of us, Ted Lange will always be the world's friendliest cruise mixologist with a beaming smile that will always live in our hearts.