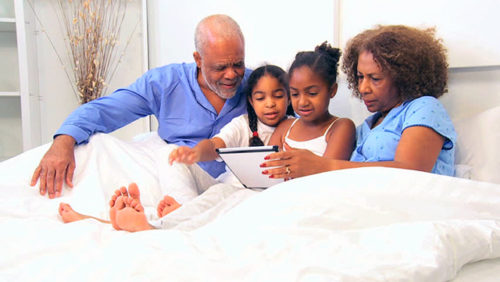 I had secured a life that was all about me. After raising three children and happily counting down the years to my retirement, I looked forward to pursuing the dreams and goals I had placed on a backburner. All was going well and according to plan until I received a distressing call that would change my life. In a blink of an eye, and without much thought, I joined the ranks of countless other grandparents, who have selflessly taken on the role of raising their grandchildren. Now, here I stand six years later as the primary caregiver for my 15-year-old granddaughter.
One of the fastest-growing trends in the last thirty years has been the increase of grandparents raising their grandchildren. According to the U.S. Census Bureau, an estimated 2.4 million grandparents are raising 4.5 children. These custodial grandparents or oftentimes, 'under-appreciated backup caregivers' have chosen to step into the parenting role because the grandchild's parents cannot, or choose not, to care for their own child. In many cases, it's in the child's best interest to not live with a parent. Grandmothers typically tend to be at the helm of these custodial family arrangements, especially in the black community.
Grandma on a serious mission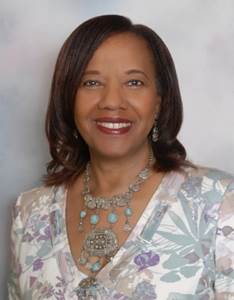 Fighting for the rights of grandparents is 74-year-old Louise Eagle, a.k.a. "Grandma Eagle." She has made it her mission to empower these caregivers through her Essex County, New Jersey-based 14-year-old nonprofit, Grandma K.A.R.E.S., Inc. Eagle, a mom of five, who  raised two of her 17 grandchildren says custodial grandchildren typically receive care from grandparents because their parents are oftentimes going through life-altering situations. "Some of the reasons behind custodial grandparenting run the gamut from substance abuse, to incarceration, to even death," explains Eagle.
The community activist, motivational speaker, and expert go-to media source points out that grandparents, who selflessly put their plans on hold to become caregivers, also face quite a number of unforeseen challenges.  According to experts, even though children in custodial grandparent households fare better across the board than in foster care, they may still be at-risk for having more psychological problems. Many of these children have experienced divided loyalties, rejection, loss, guilt and anger.  They struggle with more than their fair share of developmental, physical, behavioral, emotional, and academic issues. Not to mention many grandmothers in particular wind up quitting working outside the home to raise a grandchild, losing income and the less tangible benefits of employment such as less parenting stress.
Eagle has been privy to many heart-wrenching custodial care cases.  She has witnessed grandparent caregivers who have had to come to terms with the repositioning their lives while helping their grandchild grieve their parental loss.  The septuagenarian highly recommends therapy as the most helpful path towards healing.  While Beatriz Carlini-Marlatt, Ph.D., assistant professor of health services at the University of Washington in Seattle is a strong advocate of support groups for custodial grandparents. Dr. Carlini-Marlatt believes these kinds of groups can be an important resource to directly address some of the problems of social isolation and alienation reported by these caregivers. "Support groups can be a good source to vent frustrations without any focus, therefore not adding much more to a difficult situation,"  Dr. Carlini-Marlatt explains.
Give grandparents props
On the flip side of this not-so-new movement, there are studies that have linked such kinship care to better grades and fewer behavioral issues. When my granddaughter first came to live with me, it was a great adjustment for the both of us. Initially, there were some behavioral and academic challenges but thankfully, we were able to work through them. Today, my granddaughter is well adjusted, an honor student and I can honestly say, I have no regrets about taking on the role as her caregiver. I have, over the years, also received support in caring for my grand from my village—family, friends, as well as from both her parents who actively remain in her life.
"Most children prefer to live with their natural parents, and in a perfect world this would be our choice but it's not always possible. When aging grandparents step in to care for their grandchildren, they accept all of the challenges that accompany them. Even though many of these caregivers are faced with serious health issues, they still manage to step up to the plate for their grands and do so out of love. These custodial grandparents deserve honor, respect and support," says Eagle.
I might have intended that for the second half of my life it would be all about me, but fate had other plans. As a custodial grandparent, I've learned important life lessons along the way and overall, found this experience to be a blessing. Raising grandchildren is certainly not for everyone but for me, it is a gratifying experience and has been an enriching journey.
Coping strategies
Create structure—bedtimes, meal times, homework, chores. Don't be afraid to say "NO!" when warranted and don't think twice about disciplining your grands.
Find support from other custodials in your situation. You can also seek help from your place of worship, family community centers, and educational systems.
Recognize you as a blessing in your grandchild's life. Remember you are not alone and that God, your faith and beliefs can get you through challenging times.  Speak to your clergyman if you need to refuel with spiritual advice.
Don't neglect yourself and do take a break when you need it. Set a few guidelines in stone and when grandma or grandpa needs to escape to work on a hobby or even read a book, the kids need to understand and give him/her some space.
Therapy is not a dirty word! Custodial grandparents have to deal with the death or dysfunction of their biological child and of their failure to raise their own children. These grandparents have overwhelming guilt about where they might have gone wrong in raising their own children.
Need more help?
Grandma K.A.R.E.S spearheaded by Louise Eagle for New Jersey residents, grandmakares.org
Find legal resources in support of grandfamilies within and outside the child welfare system, grandfamilies.org
Need to understand the ins and outs of kinship care? Check out the Children's Defense Fund's Kinship Care Resource Kit, ChildrensDefense.org
AARP's The Guide for Grandfamilies offers a list of public and private help for custodial grands and other family members raising children, AARP.org