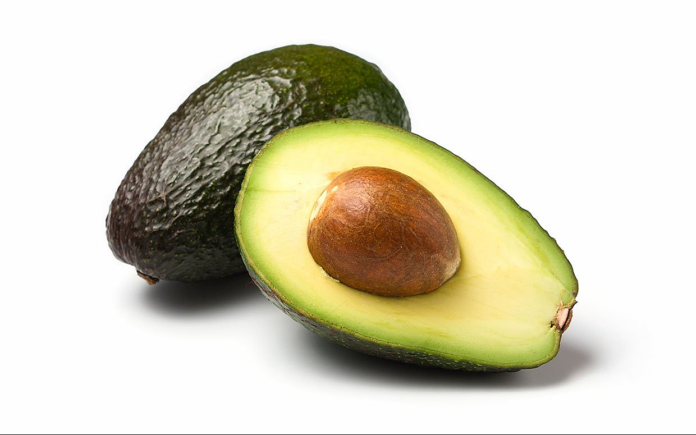 We love avocados! Whether sliced on toast, mashed up as a dip, cubed into a salad, or eaten straight from the tree, these fatty fruits really are all they're smashed up to be. The fruit is also a great source of nutrients that include folate, protein, magnesium, niacin, vitamin C, vitamin E, and B vitamins.
But how can avocados benefit your aging skin?
Helps improve skin conditions–According to Maya Ivanjesku, chief scientific officer at LaFlore Probiotic Skincare, the fats, compounds, and vitamins found in avocados may help speed skin repair and improve chronic skin conditions like acne. Additionally, says Ivanjesku, these same nutrients may help improve chapped skin and even out skin tone.
Studies have shown that both vitamins C and E, which are found in avocados, play an important role in helping to protect your skin from oxidative damage caused by the sun and other environmental factors.
But wait, do you suffer from eczema? African Americans are likelier to develop more severe forms of eczema than people of other ethnicities. The antioxidants and fats found in avocado oil also help to modulate skin barrier maintenance, collagen metabolism, and wound healing, all of which can help with treating eczema. When it comes to the unbearable itching, flaky, dry, and irritated factors associated with eczema and psoriasis, avocado oil can provide relief.
Heals Wounds—Avocado oil may help wounds to heal more quickly. One 2013 study found that the essential fatty acids and oleic acid in avocado oil can promote collagen synthesis, which is the process of creating new connective tissue. The essential fatty acids in avocado oil were also found to help reduce inflammation during the healing process. More studies are needed in humans, however, to determine whether avocado oil can be used to treat wounds.
Soothes sunburns–Avocados help rehydrate the skin and aid the healing process along. According to a 2011 review, the vitamin E, beta carotene, vitamin D, protein, lecithin, and essential fatty acids in avocado oil can support healing and soothe the skin. Apply it as a paste to a sunburned area and blend it with aloe vera for even more cooling and healing power.
Prevents hair breakage and promotes growth–Avocado is a great source of biotin, and adding this B-complex vitamin back into the diet may help hair to grow more healthily. A 2015 study found that minerals in avocado oil, including potassium and magnesium, may seal cuticle cells, which can help hair look smooth and shiny and prevent it from breaking. How do you put avocado in your hair?
Mash the avocado in a bowl until it is free of lumps.
Add two tablespoons of coconut oil to the mashed avocado and mix well.
Apply this mixture to your hair and scalp.
Once your hair is fully covered in the mixture, cover it with a shower cap, and wait for 30 minutes.
Wash your hair with cool water and shampoo
Diminishes wrinkles—Avocados can also benefit your skin by keeping you looking youthful and radiant. They not only have healthy fats, but also chlorophyll to reduce inflammation, water to hydrate, vitamin E to promote softness and prevent wrinkles, and gentle fibers that can also help a natural mask made from avocados stick together. Avocados can be applied as a mask for your skin and you can either use them plain, or mix them with other healthy ingredients.
To make a mask out of a ripe avocado, cut it into quarters, remove the pit and mash up about one of the quarters until it is a creamy paste. Apply the paste to your face and allow it to sit for 25 minutes. Wash the avocado away with lukewarm water. Many people report the mask helps moisturize their face and decreases the visibility of wrinkles.
Treats scars and dark spots–Spots and scars on the skin commonly develop as a result of pimples, acne, minor burns, eczema, scraps, or cuts. These are rarely a problem, but you can fade these spots using avocado for an even skin tone. Avocados are rich in omega-3 fatty acids and vitamin E, which help in skin repair and thus in reducing scars. When the skin heals properly, scars are prevented from forming in the first place.
Mix half of an avocado with 2 vitamin E capsules and the juice of half a lemon.
Blend the mixture to obtain a smooth paste. Wash the affected skin with warm water and pat it dry. Apply the paste to the clean skin, massaging it gently.
Once dry, wash it off using normal water.
Repeat this remedy three to four times a week.
Hand moisturizer—Black and dark skin, especially on the hands, can get extremely dry and visually, look scaly, and these types of skin require particular hydration. Avocado is rich in nourishing oils that can provide deep moisturization to your hands. Applying avocado oils to your skin seals in the moisture, making your skin supple, soft, and rejuvenated.
Mix a slice of avocado with 1 tbsp of honey, and apply the paste to your hands.
Rinse it off with cold water after 20–30 minutes.
Repeat this remedy a few times a week. Massage your hands with avocado oil before bedtime daily.