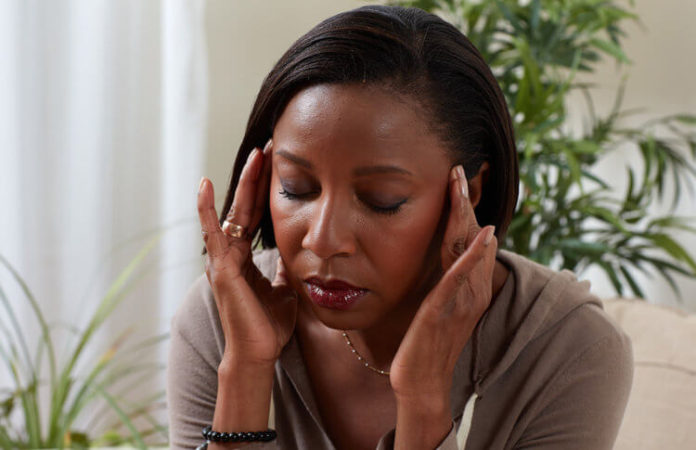 S
andra Johnson Harvey, 60, is caring for her 88-year-old mother, Lucille.  The feisty octogenarian insists on remaining in the home she shared with her late husband of 60 years, and refuses to move to a senior assisted living facility. Sandra, who lives only five miles from her mom, finds herself having to stop by every day to check on Lucille.
She does her mom's grocery shopping, housekeeping, laundry, bill paying, banking, takes her to all of her medical appointments and brings her three square meals a day.  Lucille does not want "strangers" in her home and will not allow Sandra to hire a daytime caregiver to help out.  Lucille, who is married and has two children away at college, sometimes feels as if she is going to "lose it."  "I love my mom but I oftentimes find myself neglecting my own responsibilities because I feel an obligation to be there for her.  I am my mother's only child, so I have no siblings whom I can lean on.  If I don't make sure my mom is taken care of properly, I absolutely could not handle the guilt!"
Sandra is one of 65 million adults in this country who is caring for an elderly, chronically ill or disabled loved one.  According to research, 87 percent of caregivers are sleep deprived, stressed beyond measure.  Burning the candle at both ends is a recipe for disaster.  A caregiver, who is trying to juggle too much is setting themselves up for their own set of health issues down the line.
The signs of caregiver burnout
There are warning signs to let you know you have caregiver burnout:
Extreme fatigue
Lack of energy
Sleep issues
Changes in appetite
A feeling of hopelessness
No longer interested in your own activities
Neglecting your physical and emotional needs
Mood changes–irritability, anger, impatience
Anxiety
Depression
Agita
Headaches
Prevent caregiver burnout
Now that you've learned the signs of caregiver burnout, take action to improve your situation:
Ask for help:  Getting the assistance you need to help care for your loved one does NOT make you thoughtless and unfeeling!  What it does mean is that you need more than one person to help do the job even more effectively.  Look into out-of-home respite programs such as adult day care centers.
Be willing to give up some control. Delegating is one thing, trying to control every aspect of care is another. People will be less likely to help if you micromanage everything they try to do!
Take breaks:  Stop neglecting yourself! Take a long luxurious bath, pray, journal, meditate, exercise, get a massage, visit with friends, go for a long walk or drive, take frequent breaks from your stress in order to unwind and get back to you.
Don't stop taking care of you:  Don't cancel your doctor's appointments, skip meals, or stop going to the gym because you can't fit these necessities into your schedule.  By all means do not sacrifice sleep because if you're deprived in this area, you won't be able to help anyone else.
Make lists:  Try delegating tasks to a spouse, significant other, children, friends, you'll find that oftentimes, folks won't mind sharing your load!
Check on Family-Leave:  Check with your company's human resources department on family-leave benefits if you feel you need to be home for a while to care for loved ones.
Emotional support:  If you are caring for a loved one in a hospice situation, be sure to get the emotional support you need to help you better cope.  Seek out a support group that centers around grief–Grief.com, GriefShare.org and HelloGrief.org.
Focus on the things you can control. You can't wish for more hours in the day or force your husband/wife to help out more. Rather than freaking out over things you can't control, focus on the way you choose to react to problems.
Celebrate the small victories. If you start to feel discouraged, remind yourself that everything you do, ALL of your efforts matter. Don't underestimate the importance of making your loved one feel more safe, comfortable, and loved!